Guns N' Roses' Dizzy Reed Set to Release Debut Solo Album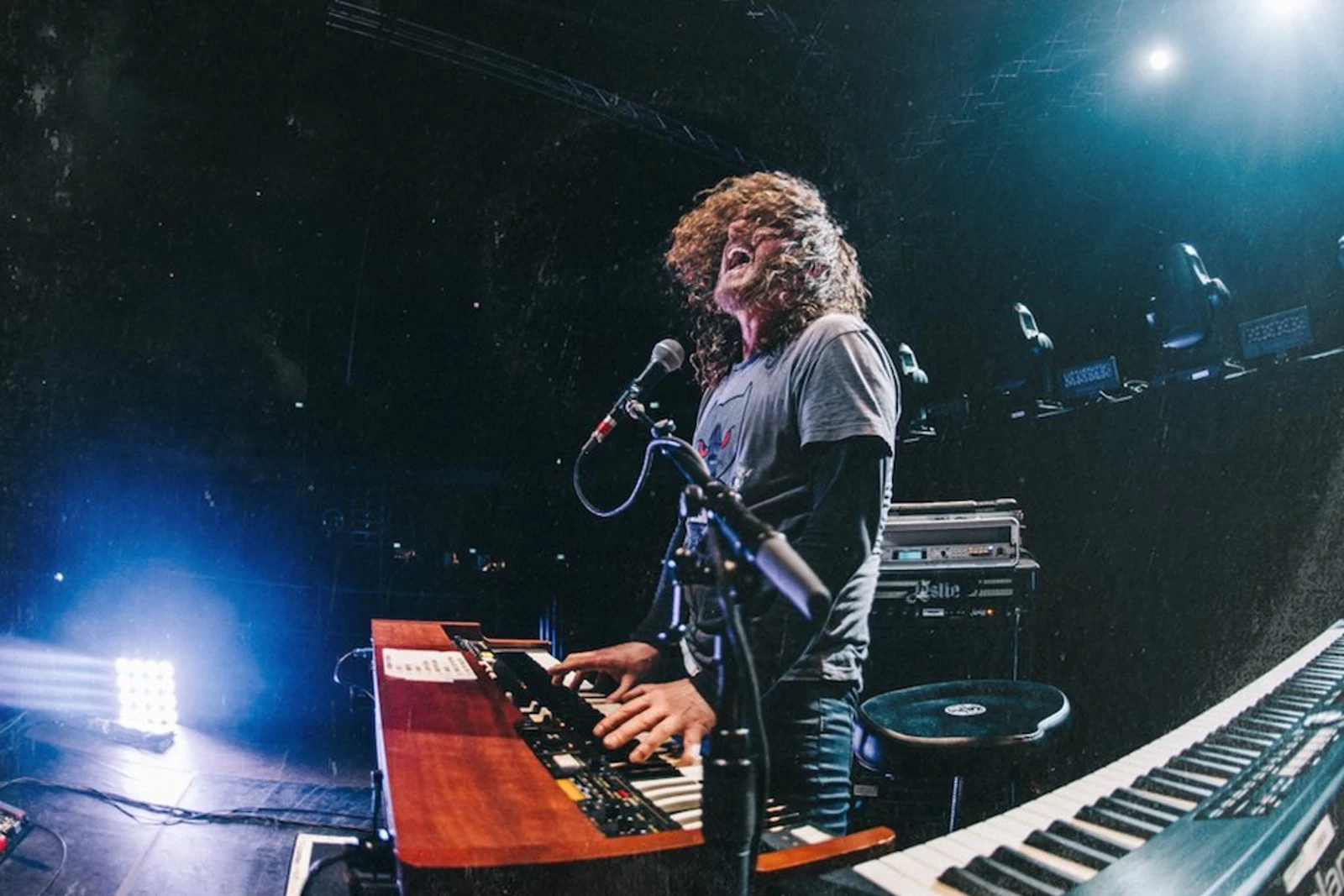 Guns N' Roses keyboardist Dizzy Reed is stepping out on his own early next year with his debut solo album, Rock 'N Roll Ain't Easy.
Scheduled for a Feb. 16 release and available to pre-order now, the 12-track LP has been in the works for quite some time. In fact, reports surfaced a decade ago that Reed was working with Almighty frontman Ricky Warwick on solo material – some of which included Rock 'N Roll Ain't Easy's eventual first single, "This Don't Look Like Vegas." In addition to collaborating with Warwick, Reed worked with a variety of other musicians during the sessions, including fellow Guns N' Roses vet Richard Fortus and members of his other long-running side project, Hookers and Blow.
Fans who pre-order the album through Reed's label, Golden Robot Records, will receive an instant download of "This Don't Look Like Vegas." The record is being made available in a variety of different editions, including digital, compact disc, and purple vinyl. Besides releasing his solo debut in 2018, Reed will keep busy with Guns N' Roses: After recently wrapping up their 2017 U.S. tour, the band's scheduled to perform across Europe throughout next summer.
Look over Rock 'N Roll Ain't Easy's complete track listing — and stream "This Don't Look Like Vegas" — below.
'Rock 'N Roll Ain't Easy' Track Listing
"This Don't Look Like Vegas"
"Mother Theresa"
"Cheers to R Oblivion"
"Fragile Water"
"Dirty Bomb"
"Mystery in Exile"
"I Celebrate"
"Understanding"
"Crestfallen"
"Forgotten Cases"
"Reparations"
"Rock 'N Roll Ain't Easy"
Source:
Guns N' Roses' Dizzy Reed Set to Release Debut Solo Album