Slash's $8.7 Million Beverly Hills Mansion Snapped Up by Rapper Big Sean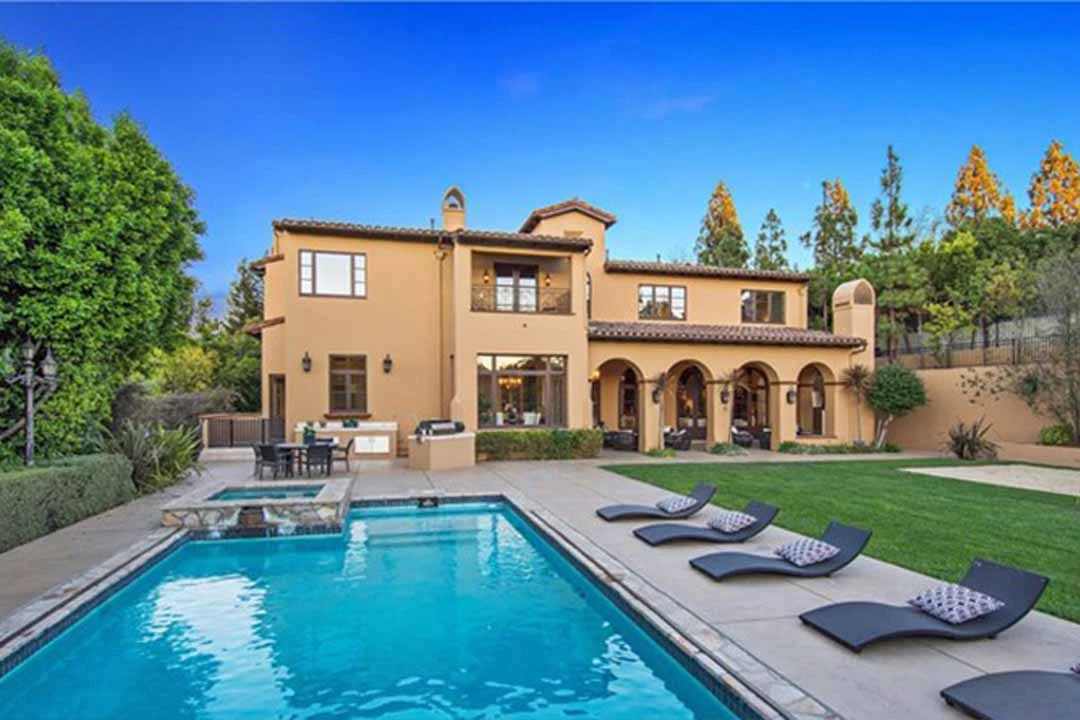 Rapper Big Sean just bought Guns N' Roses guitarist Slash's Beverly Hills mansion for a steal at $8.7 million. The sprawling 11,000 square foot home was originally listed for $11 million, and reduced last year to $9.5 million.
According to TMZ, the seven-bedroom, eight-bath home was put on the market in 2014, after Slash's ex-wife Perla Hudson filed for divorce. The couple purchased the abode in 2009 for $7.3 million, according to Blabbermouth.
The home features a two-story foyer and center hallway and high ceilings, according to the Daily Mail. It also includes a living room with a fireplace, a formal dining room, a family room with a bar, a powder room, a maids suite and a gourmet kitchen with a butler's pantry. Adding that rock-star touch, the house also includes a nightclub room with a stripper's pole, a screening room with stadium seating, an office and a recording studio.
Big Sean will also enjoy an outdoor living room in the backyard with a TV and fireplace, a BBQ, a skate ramp and an organic veggie garden.
Slash and his ex-wife first filed for divorce in 2010, but then had a change of heart. Their eventual split has been described as amicable, but with no prenuptial agreement, the division of assets can be tough. "I don't know how any of that's gonna work, but I know he's gonna do the right thing for me and his children, as I would do the right thing to him," Hudson said in 2015. "There's no bad blood — at least not yet."
Source:
Slash's $8.7 Million Beverly Hills Mansion Snapped Up by Rapper Big Sean