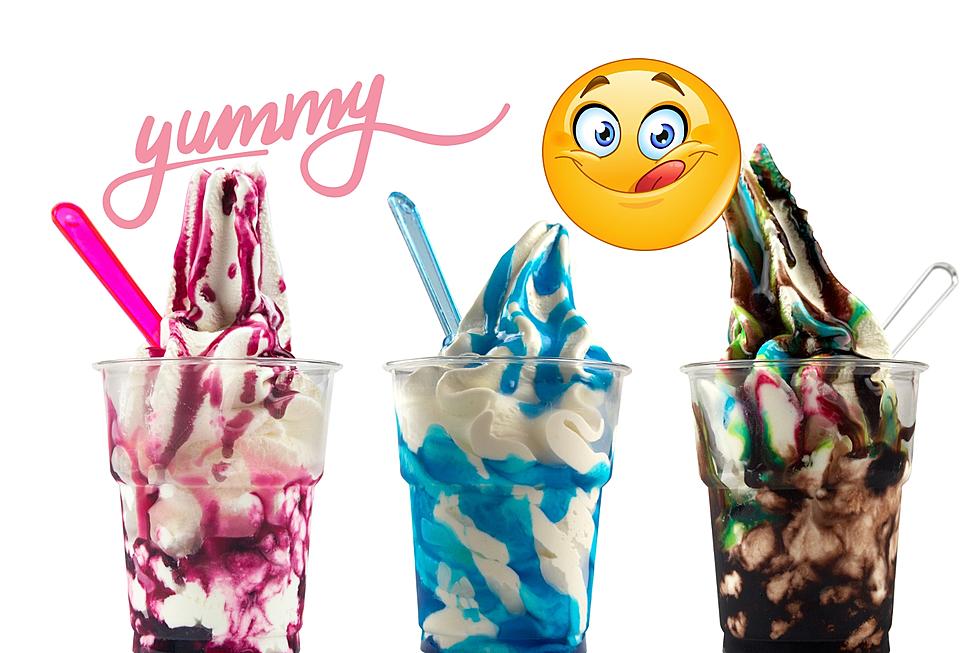 Do You Know Where to Go to Get Some Good Ice Cream?
Canva
Over the weekend my wife Donna and I had gone out to dinner when on the drive home Donnas says "I'm kind of in the mood for some ice cream." My usual reply is "Help yourself you are on your own" because as I've said many times before "I have a love-hate relationship with Ice Cream."
As a child, I had a love affair with ice cream in every flavor imaginable. As a matter of fact, I would eat ice cream 24/7. However, as I've gotten older I have to take it a lot slower for a couple of reasons. So, fast forward to today, I replied "Yes, ice cream sounds great what would you like and we'll go?"
LOOK: These are Area Places Where One Can Get Ice Cream
I am the chauffeur that drives the ice cream queen around town. I asked, "Do you want me to pick up some Blue Bell or go somewhere?" Donna says "I want a Blizzard" and I had to remember where those came from, Dairy Queen of course.
Okay, I'll make it quick, she talked me into ordering one for me. Being true to my Blue Bell I ordered a small Blizzard and told the lady at the drive-thru "I don't know what you have but I want a Blizzard and I want a chocolate overdose or anything close to that."
They fixed me what they call a "Royal Ultimat Choco Brownie Blizzard." So that got me thinking about what other places are there here in Abilene that offer ice cream.
So I posted the question on the radio station's Facebook page "Where to get ice cream in Abilene." We got a ton of answers, for example, someone recommends Larry's Better Burger, and another said to try Lucy's in South Abilene. A lot of listeners said Two Profs near ACU, The Roll Shack, Cold Stone, Baskin Robbins, Mary's Paleteria, Over the Rainbow Ice Cream in Brownwood, Over The Rainbow Ice Cream, Larry's Better Burger Drive-In, and of course the home of the Blizzard Dairy Queen, some even said: "Nothing beats Blue Bell" and I say amen to that.
So if you're hankering for some creamy frozen goodness, Abilene is a great place with so many choices. Even though some listeners said, "We need a Braum's Ice Cream and Dairy Store in Abilene" I believe we have plenty of awesome ice cream shops in Abilene.
50 Most Popular Chain Restaurants in America
YouGov investigated the most popular dining brands in the country, and Stacker compiled the list to give readers context on the findings. Read on to look through America's vast and divergent variety of restaurants—maybe you'll even find a favorite or two.