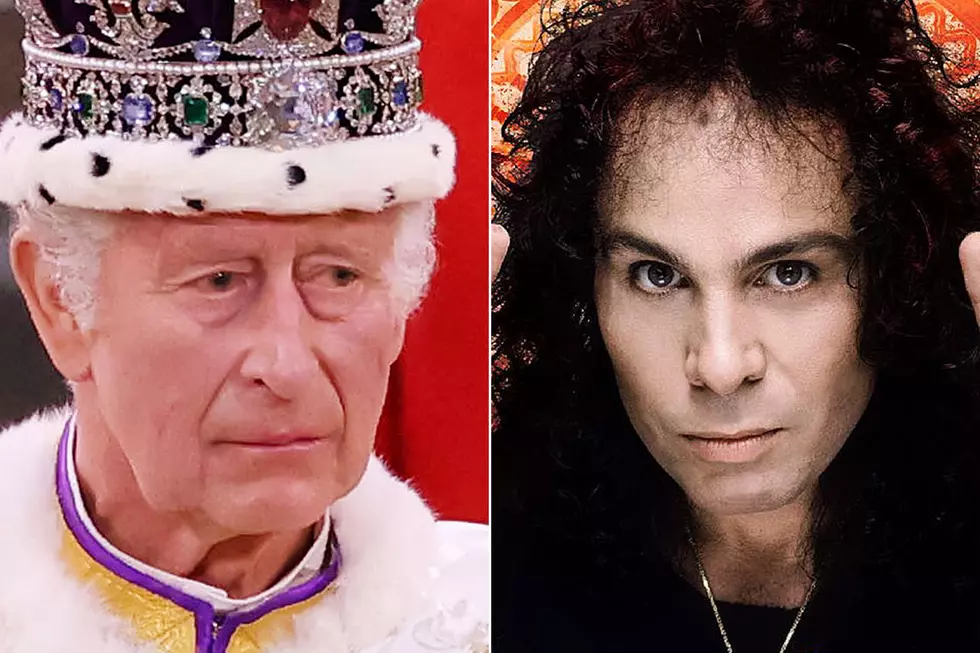 Rainbow's 'Kill the King' Lands British Politician in Trouble
Richard Pohle, Getty Images / W3 Publicity
A British politician found himself in trouble for posting the Rainbow track "Kill the King" days after the coronation of Charles III.
Labour Party Councillor Dave Jones, an elected member of the local authority of Conwy county, north Wales, said he had no intention of insulting the new monarch when he shared the 1978 song on his personal Facebook page. The post upset some of Jones' constituents, and one reported it to Sir Keir Starmer, the Labour leader.
"I've got a councillor page, which is usually information, but this was my personal Facebook page," Jones told the Daily Post. "I used a picture and created a Facebook story, using a song by the band Rainbow, and the picture is of Conwy Castle."
The castle was built by 13th-century English king Edward I as part of his successful campaign to conquer Wales in the 1280s. "[H]ence my use of the song 'Kill the King', which is a medieval-type soundtrack," Jones explained. "So it has nothing to do with our present King Charles III. … The only thing that was in my mind was that it was a lovely picture of Conwy Castle and that Conwy Castle was built by Edward I."
He added he'd thought it "was a fun thing" to do, arguing: "Edward I has been dead a long time… If me putting a song on social media offended royalists, it's a song and I didn't put it there about our present king."
A spokesperson for the authority reported: "The post has been made by the councillor in his personal capacity and is not linked to Conwy County Borough Council in any way." Jones has since deleted the post.
Listen to Rainbow's 'Kill the King'
Top 100 '80s Rock Albums
UCR takes a chronological look at the 100 best rock albums of the '80s.