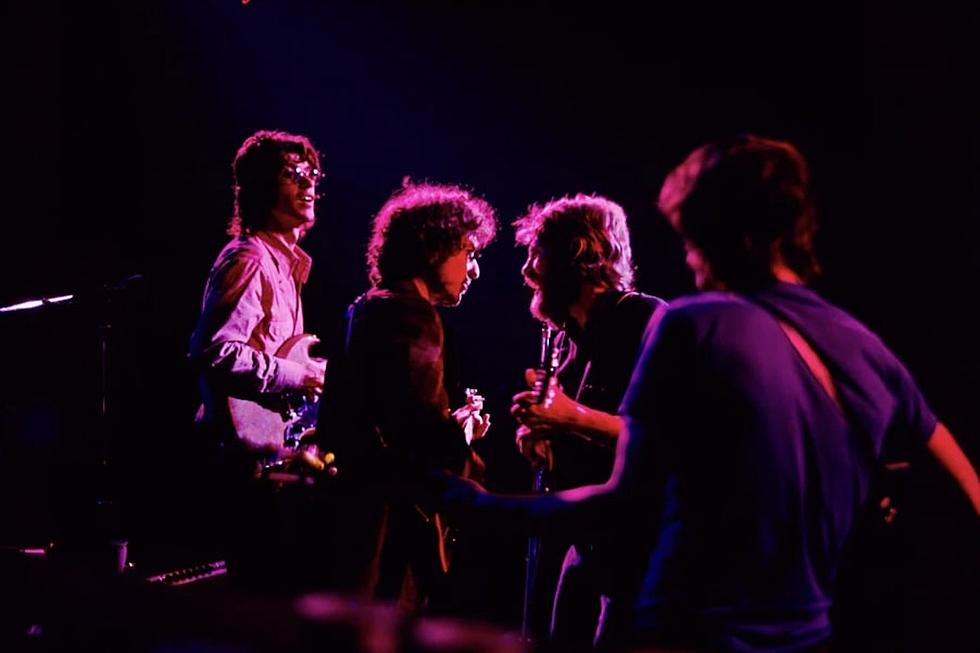 See Never-Before-Seen Photos of the Band in 1971: Exclusive
Ernst Haas
The Band was arguably one of the most important bands making music in 1971.
Following the success of Music From Big Pink (1968) and The Band (1969), Bob Dylan's former backing band was seemingly everywhere. They even made the cover of Time magazine in 1970, becoming only the second rock group, after the Beatles, to grace the coveted spot.
Even though their next two albums, Stage Fright (1970) and Cahoots (1971), weren't the commercial and critical successes of their predecessors, the Band continued as one of rock's leading live acts. Their tightly-knit proto-Americana style influenced many of the top artists of the era, including Eric Clapton and George Harrison. From Dec. 28 to 31, 1971, the Band appeared at the Academy of Music in New York City for a series of concerts that included a guest appearance by Dylan, plus horn arrangements from New Orleans music legend Allen Toussaint. The shows were compiled for 1972's celebrated concert LP Rock of Ages: The Band in Concert.
A collection of 25 photographs from that evening taken by Ernst Haas was found in Robbie Robertson's storage unit in 2022. The photos are now on display in both the New York and Los Angeles locations of the Morrison Hotel Gallery.
You can see a selection of the photos, which are also available for purchasing online, below.
Haas was the first person to publish a color photo essay for Life, and his work was seen everywhere from Vogue to New York's Museum of Modern Art. The Band images are the only photos Haas took of rock artists.
The photos will be on display in Los Angeles until March 7 and in New York until March 9.
The Band, 1971: Exclusive Photos
Taken at the Academy of Music in New York City, December 1971.