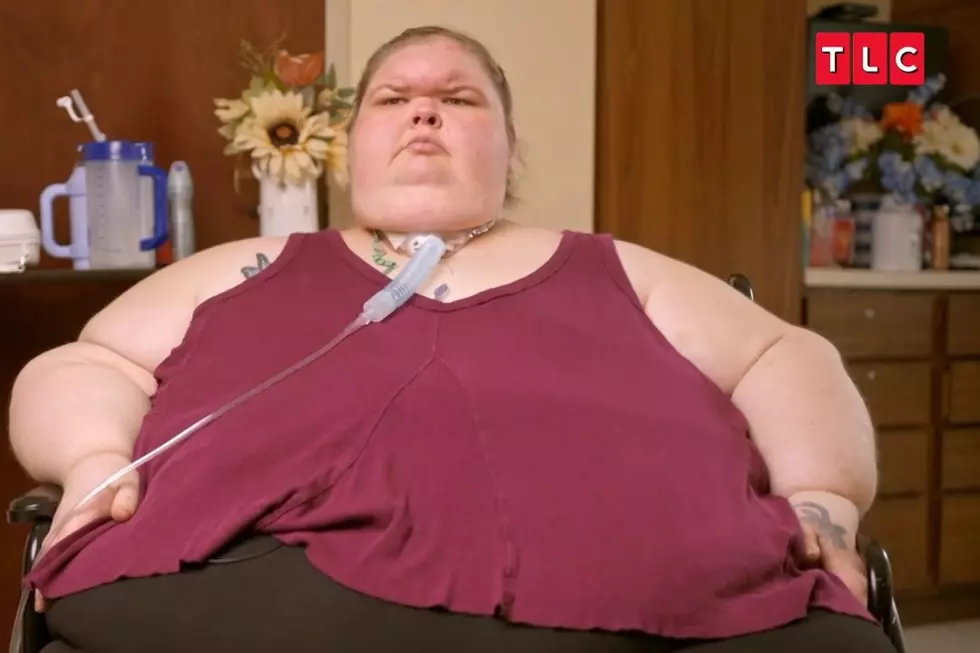 '1000-Lb. Sisters' Star Tammy Slaton 'Blacked Out' After Reaching 717 Pounds and Returning to Rehab
TLC
Season 4 of hit reality series 1000-Lb. Sisters will focus on Tammy Slaton's health journey, including her recent rehabilitation and hospitalization.
During the season premiere Tuesday (Jan. 17), the 36-year-old recalled how she gained weight — hitting a new personal high weight of 717 pounds — and entered rehab before ultimately landing in the hospital.
In a scene that showed Tammy stepping on a scale, the reality star declared "I just don't feel good" as the doctor informed her she had reached 717 pounds.
"Two months ago I decided to go back to rehab. I weighed the most I've ever weighed," Tammy shared during the episode.
Tammy returned to rehab in Ohio to treat her depression, alcohol abuse and vaping. Shortly after arriving at the facility, her health rapidly declined.
"I was here maybe less than 30 minutes and my oxygen level dropped. I had to be taken to the hospital. They put me in a medically induced coma. I don't remember any of it… nothing," she shared.
The newlywed, who married Caleb Willingham in November 2022, revealed she "completely blacked out" after being rushed to the hospital and woke up "a week later" on "life support."
Tammy noted that while in the coma, she heard her family speaking to her and can even remember them holding her hand.
"I woke up like, a week later. The first person I text is a group text to me, [sister] Amy and [brother] Chris. I sent them a picture like, 'It's me!'" she shared.
Watch the trailer for the new season of 1000-Lb. Sisters below:
New episodes of 1000-Lb. Sisters air Tuesdays at 9PM ET/PT on TLC.
Stars Who Got Their Start on Reality TV