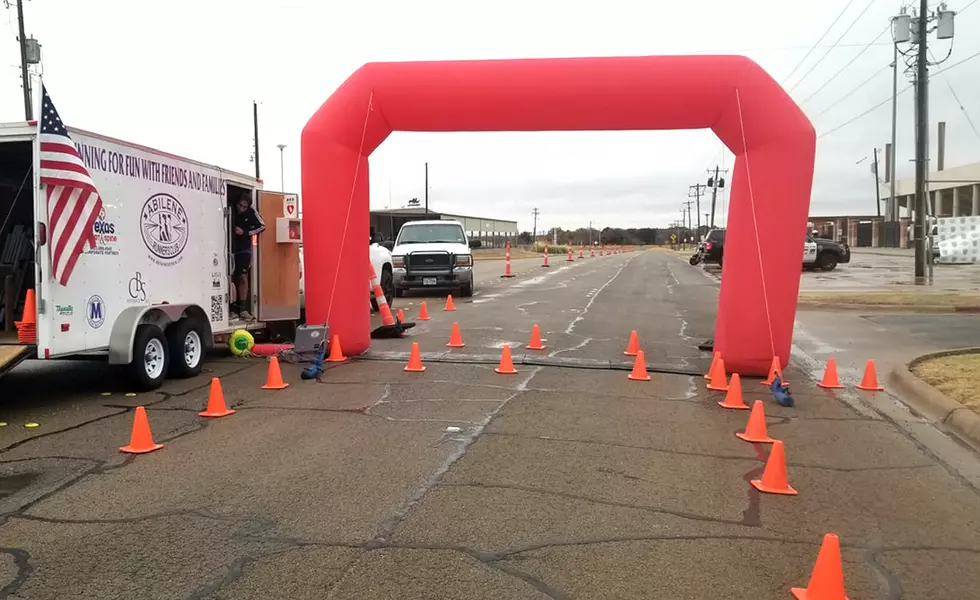 Abilene's 17th Annual Turkey Trot Will be Different for 2020
Photo by: Facebook/AbileneRunnersClub
The Annual Turkey Trot hosted by the Abilene Runners Club on Thanksgiving morning will be entirely different this year and it's all due to the coronavirus pandemic. Here are some very important things to consider prior to signing up this year. First and foremost, once you sign up for the event there will be no refunds, no exceptions.
The pandemic has taken it's toll on businesses around the globe but it's been even more brutal on our local charities. That said, sign up with the intention of running the 2020 Turkey Trot race this year and if something should keep you from running it, you will have made a donation and helped out two local charities, the West Texas Rehab Center and the Abilene Runners Club.
Also, I will be joining this years Turkey Trot in order to check off another event off of my personal bucket list. You see, for the past seven years my daughters have asked and or invited me to join them on this run. Because of my overweight issues, I have politely declined and excused myself by saying "I'm deep frying the turkey."
When I started my weight loss journey, I promised myself to join in on my 'daddy's girls' Thanksgiving day tradition they began years ago. As it is, I'm not getting any younger but I am losing weight, so I figure there's no better time than now to join my daughters and the Abilene Runners Club in this annual fundraiser to benefit one of my favorite non-prophets, the West Texas Rehab Center.
This year's event will NOT have the children's one mile race. However, parents and adult guardians are highly encouraged to sign the kids up and bring them with you on the 5k Turkey Trot for 2020.
This year's race will certainly be one to remember, because you can run the race the traditional way starting at Shotwell Stadium's starting line and running the usual course. However, due to the pandemic, there's the "Virtual Turkey Trot" that you can participate in and still get your credit, t-shirt and run in the safety of your own neighborhood or track or even better yet your own treadmill. However you choose to participate, you MUST run between 7 am - 9:30 am on Thanksgiving morning.
Abilene Runners Club President Joe Cook says "There will be no official start at 7 am, but runners and their families are able to run/walk the course anytime between 7 and 9:30 am. The course will be self sufficient and runners must provide their own water and this year, bathrooms will not be provided. The course will be open and marked, start/finish line, music and a race clock set up. All participants and family members must wear a mask at the start and finish line area.

Medals will be distributed at the packet pick up but not on race day. There will be NO chip timing this year. We want to keep this as simple, yet still fun and raise some money for West Texas Rehab! There will also be NO race day registration. Registrations received prior to Nov 8th will be guaranteed a shirt. We will not be ordering lots of extra's this year so we can donate as much money as possible to West Texas Rehab!
Source: Joe Cook President of the Abilene Runners Club
The 2020 Abilene Turkey Trot will wind through the Lytle Shores neighborhood in Abilene. It is a great race for a fun time with family and friends. The Run's motto is "Walk/run 3.1 miles and eat guilt free the rest of the day."
When arriving, the road will be blocked to thru traffic. Entry will be available only from the North side (Hwy 36 / ES 11th Street) where parking is available on the North and West side of Shotwell Stadium. Race cancellation due to inclement weather is at the discretion of the Race Director and the Abilene Runners Club. No refunds will be available for cancellation of event.
Cost for early registration ends midnight on November 8, 2020 and is only $25 per person, $15 per child ages 0-12. Cost after November 8, 2020 are $35 per person and $20 per child ages 0-12. Packet pick ups and late registrations are Wednesday, November 25, 2020 from 12 noon until 6:00 pm at Abilene Running Company, 2654 Industrial Blvd, Abilene.
No race day registrations are allowed and everything ends at 9:30 am Thanksgiving day. The Expo Center parking is locked at 10:30am. Additional information contact the Abilene Runners Club (325)-201-7357
Enter your number to get our free mobile app
READ MORE: 10 free apps to help you get fit in our new normal