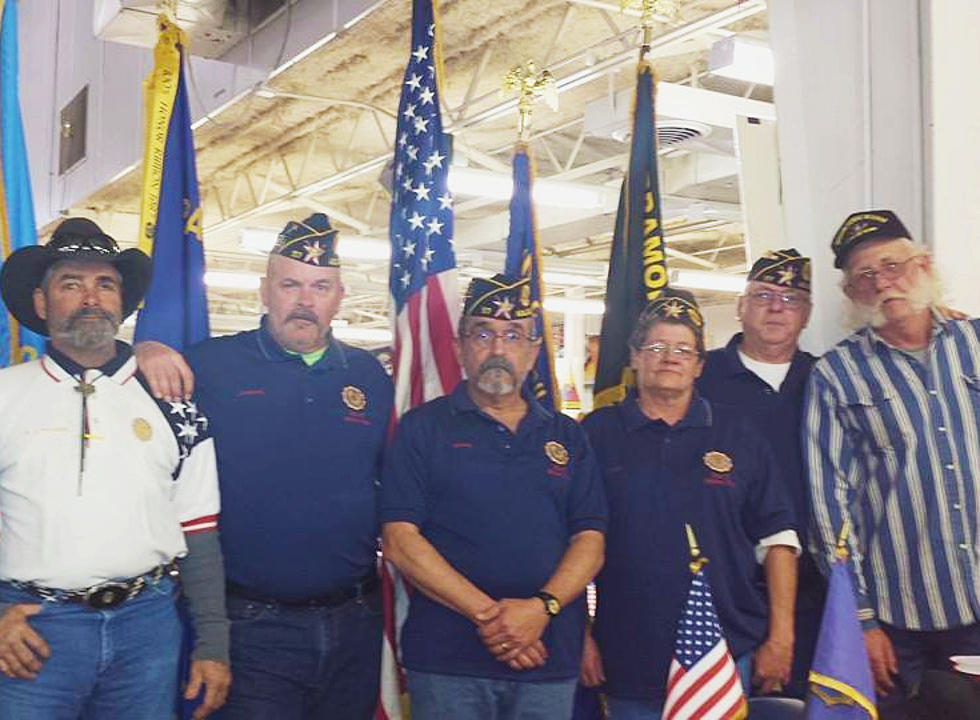 Abilene's American Legion is Hosting Dinners to Help our Veterans
I've been to the American Legion Parramore Post 57 in Abilene on East-South 11th Street at least a hundred times in the last 30 years, and never have I had a meal like I had last Saturday.
My brother-in-law invited me to join him and his family for a chicken fried steak dinner complete with all the trimmings (and boy do they feed you). First off, the meal was excellent and so was the atmosphere with veterans sharing stories and thanking those who came out to support the legion.
On the first, second, and third Saturday of every month, the American Legion hall puts on a dinner (I call it a feast). The first Saturday is a "Fish Fry" consisting of fish, hush puppies, coleslaw, and french fries. The second Saturday is "Chicken Fried Steak" with mashed potatoes, gravy, corn, green beans, and a yeast roll. The third Saturday is a "Taco Dinner" complete with soft or crispy tacos, beans, and rice.
Fried Fish Dinner Every First Saturday of the Month is Only $12
Chicken Fried Steak the Second Saturday of the Month is $12
Taco Dinner is the Third Saturday of the Month and it's Only $10
The cost is only $12 for the fish or chicken fried steak and $10 for the taco dinner. The dinner is from 5:30 pm to 7:30 pm and one can dine in, call ahead and to-go orders are also available.
The Legion's Commander Robert Wheeler says that all the money they raise from the dinners and various fundraisers go directly to helping Abilene area veterans and a few local charities. Commander Wheeler blew me away as to all they do.
This Abilene Legion Hall goes as far as to help veterans pay their bills if they run short, like rent, utilities, paying for eyeglasses, hearing aids, and whatever that veteran may need.
The Abilene Legion also donates food and cash to Meals on Wheels to feed veterans and or their spouses.  The Hall also donates cash to the Salvation Army to cover the cost they're charging homeless veterans for staying at the Salvation Army.
The fish fry is put on the "Sons of the Legion" while the chicken fried steak dinner is put on by the Ladies Auxillary and "Taco Night" is hosted by the Legionnaires. When you go eat or donate to the American Legion Parramore Post 57 you are helping those that have given their all to protect our great country.
50 Most Popular Chain Restaurants in America
YouGov investigated the most popular dining brands in the country, and Stacker compiled the list to give readers context on the findings. Read on to look through America's vast and divergent variety of restaurants—maybe you'll even find a favorite or two.