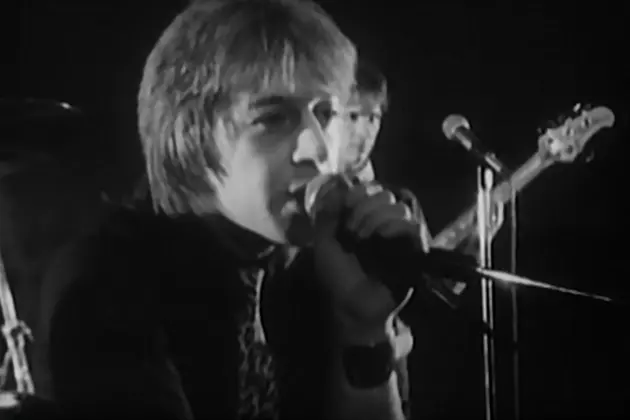 Aldo Nova Returns With New Album, '2.0'
YouTube
Guitarist and songwriter Aldo Nova, whose 1981 hit "Fantasy" was an early MTV staple, is returning to action, with a new album, 2.0, that will hit stores Oct. 19.
The record consists of new re-recordings of six tracks from his debut record (including "Fantasy") and one new song, "I'm a Survivor." The new album is Aldo's first since 1997's largely instrumental record Nova's Dream.
The idea for re-recording some of his earliest recorded work came to Nova as he passed a milestone birthday.
"When I turned 60, I told myself I was going to turn the page," he said in a press release announcing the album. "I realized I had to shut the book and write a completely new book.
"With 2.0, my goal has already been achieved, as far as I'm concerned," he continued. "I wanted to beat [my debut] to death. The second thing is to reintroduce my music to the old fans, and play to a new generation of fans who just developed an interest. I don't think that young generation has heard music like this ever before. I'm on top of my game now. I'm ready for it."
While making the record, tragedy struck Nova, providing him with perspective and focus.
"During the time that I was working on 2.0, my wife was diagnosed with pancreatic cancer," he explained. "I managed to finish the album right before she passed away on Christmas Day. I still was able to take care of every doctor's appointment, every chemo treatment. I was cooking and cleaning and at night I worked on my album."
Nova has not announced plans for to tour in support of 2.0.
Aldo Nova, '2.0' Track Listing
"Fantasy 2.0"
"Ball And Chain 2.0"
"Heart To Heart 2.0"
"It's Too Late 2.0"
"Can't Stop Lovin' You 2.0"
"Foolin' Yourself 2.0"
"I'm A Survivor"