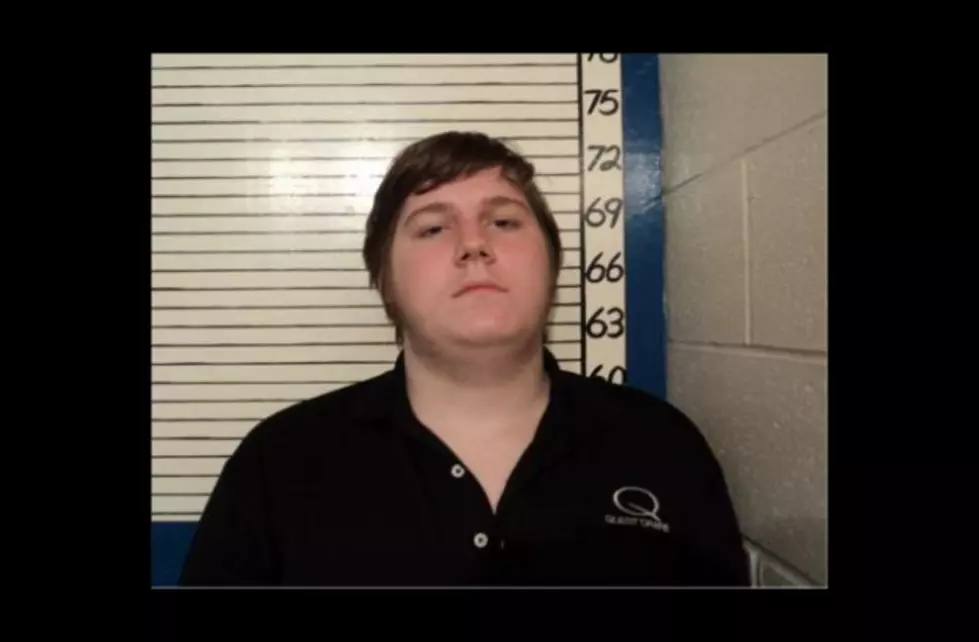 Anonymous Donor Posts $500,000 Bail for Texas Teen Accused of Making Terroristic Threats on Facebook
Comal County Sheriff's Office
Nineteen-year-old Justin Carter has been jailed since April on third-degree felony charges after a February 13 incident in which he posted a sarcastic comment on Facebook that another user noticed and reported to police.
Carter had been engaged in an argument on a message board concerning the popular online game League of Legends. The argument moved to Facebook, and when another user called Carter "crazy," he responded:
I'm f---ed in the head alright. I think I'ma [sic] shoot up a kindergarten and watch the blood of the innocent rain down and eat the beating heart of one of them.
The comment was followed by the acronyms "JK" (just kidding) and "LOL" (laugh out loud). Carter admits that the response was in poor taste, but maintains that it was meant to be sarcastic and he never intended to harm anyone.
Carter's mother, Jennifer, was recently interviewed by KTEM's Hailey Meinen and Aaron Savage. You can hear that two-part interview below.
Jennifer Carter started a petition at change.org seeking her son's release and detailing his ordeal in jail, where he had been assaulted, kept in solitary confinement and placed on suicide watch. The petition received over 120,000 signatures.
Many feel that Carter's bail was absurdly high. The $500,000 was posted by an anonymous donor and Justin Carter was released from Comal County Jail shortly after noon on Thursday. Carter is staying with family while his case makes its way through the system. If convicted, he faces a decade or more of imprisonment on felony charges of making terroristic threats. He has rejected a plea deal that would have seen him serving eight years in prison. He is scheduled for a court hearing on July 16.