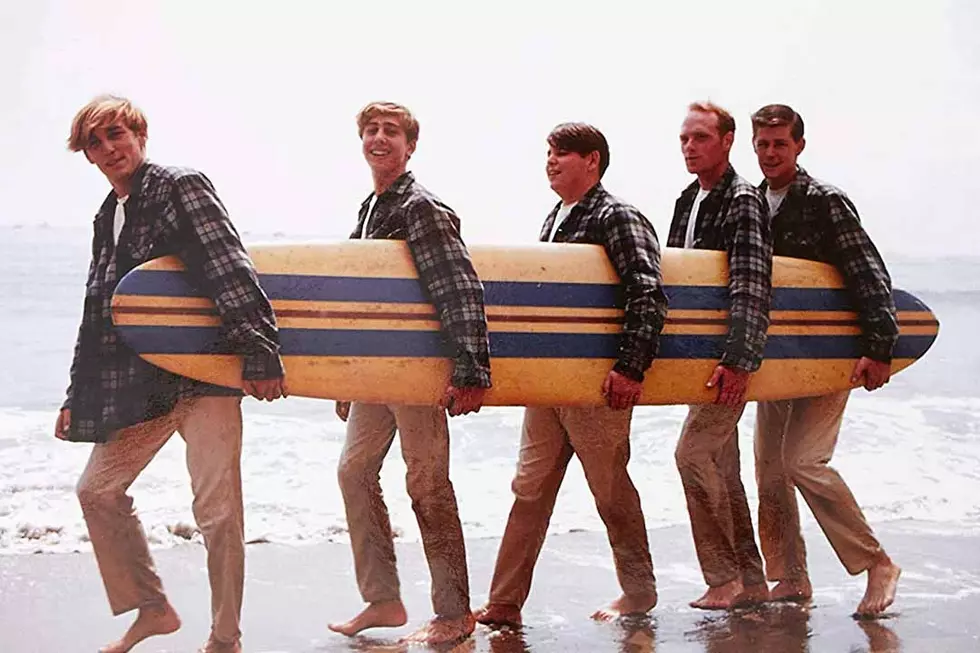 When the Beach Boys' 'Surfer Girl' Hit the Charts
Capitol
On Aug. 3, 1963, the Beach Boys' fifth single, "Surfer Girl," hit the Billboard chart. The song would eventually make its way to No. 7.
The single is significant because it was the first Beach Boys release to be produced by Brian Wilson. The group's first few singles, as well as its first two albums, were produced by Capitol staff producer Nick Venet, along with input from Murry Wilson, the Wilson brothers' controlling father.
Released on July 22, "'Surfer Girl" was an experiment of sorts for Capitol execs, testing the waters of letting Wilson produce on his own. According to the book, The Beach Boys: The Definitive Diary, writer Keith Badman notes the recording exceeded the label's expectations. In turn, they gave Wilson the green light to act as the band's sole producer going forward.
The song actually dates back to the Beach Boys' earliest days, when they were still called the Pendletones. A version was recorded by producer Hite Morgan on Feb. 8, 1962, during the same sessions that yielded their first single, "Surfin'," which was released on the small Candix label. That early version of "Surfer Girl" remained unreleased until the '90s, when it appeared on the Lost and Found compilation.
The hit version was cut at Western Studios, on June 12, 1963. The single's flip side, "Little Deuce Coupe," was also recorded at the same sessions. Unlike Wilson's future approach to sessions, where he'd employ professional studio musicians, the players on the hit version were he Beach Boys: Wilson on lead vocal and bass guitar, Dennis Wilson on drums, David Marks and Carl Wilson on guitar and Mike Love, like the other group members, on backing vocals.
"Surfer Girl" was the first step in his long history as one of music's most visionary producers. Though he took many cues from his mentor Phil Spector, Brian Wilson soon expanded on those ideas and took hem into new and increasingly adventurous territories.
Masterpieces: The Very Best Albums From More Than 100 Classic Rock Acts