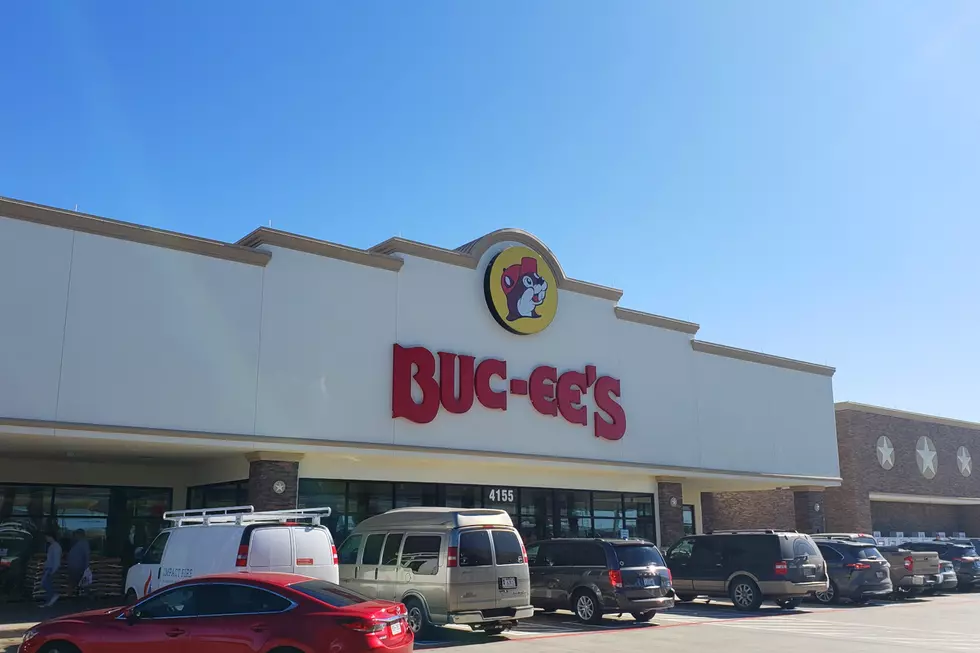 Biggest Buc-ee's Ever Breaks Ground In Texas This Month
Photo: Aaron Savage, Townsquare Media
They say everything's bigger in Texas. That certainly appears to be the case with rest stops and travel centers. If you haven't heard, the country's biggest Buc-ee's is coming back to Texas.That's right, the Lone Star State is reclaiming the biggest Buc-ee's in the country, and the groundbreaking is coming up on November 16.
But where will the world's biggest Buc-ee's be? According to KXAN in Austin, this state-of-the-art travel center will be on I-10 about an hour outside of Austin, replacing the current existing Buc-ee's in Luling, Texas. The new store will be built next to the existing one in Luling, birthplace of the first Buc-ee's family travel center back in 2003.
Trust me, this won't be your run-of-the-mill Buc-ee's. This new location will boast 75,000 square feet of awesomeness including 120 fuel stations, plus all the favorites you've come to know and love. The Bar-B-Que at Buc-ee's is no joke, and the wall of jerky is fantastic. Then there's everyone's favorite, the Beaver nuggets. But how about those restrooms too? Buc-ee's takes pride in their clean restrooms.
You'll find 43 Buc-ee's stores in Texas and across the southern U.S. The company started a major expansion in 2019 and now has locations in Alabama, Florida, Georgia, Kentucky, South Carolina, and Tennessee.
If you've never experienced a Buc-ee's family travel center, it's a pitstop like no other. Just look for the big beaver in the sky next time you hit the Texas highways.
Yes indeed, Buc-ee's is bringing it all back home to where they started in Texas. But they're not the only ones who got their start here. Scroll to see more Texas-born companies you may recognize.
Look: Buc-ee's, Whataburger and 9 Other Iconic Companies Started Up in Texas