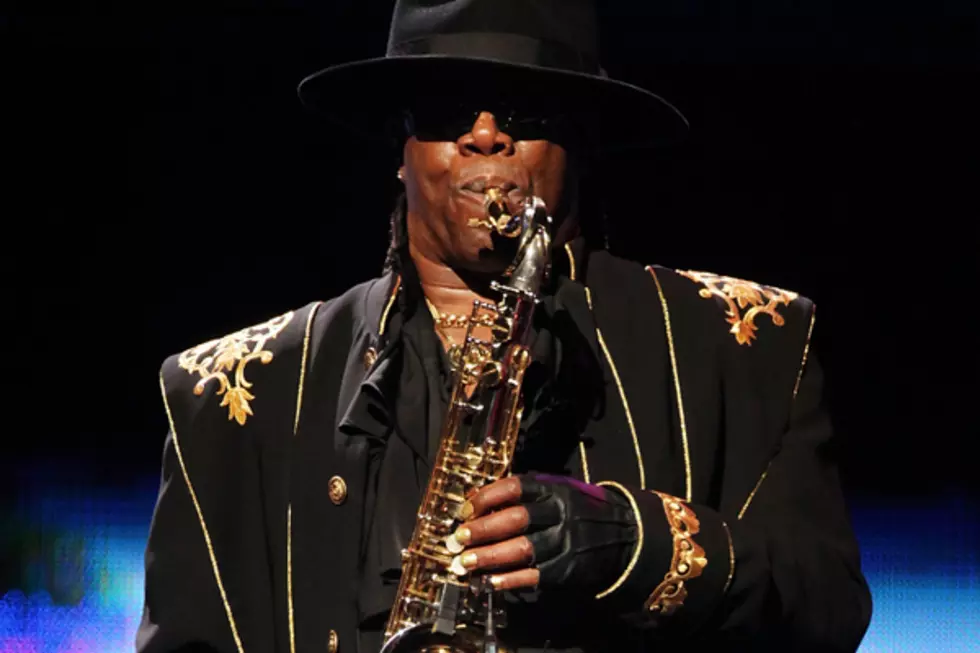 Clarence Clemons, E Street Band Saxophonist, Dead at 69 [VIDEO]
Despite initial reports that Clemons was responding well to treatment – and despite a pair of brain surgeries to repair the damage wrought by the stroke – his condition worsened as the week wore on, and he died on Saturday, June 18.
Though Clemons was best known for his tenure in Bruce Springsteen's E Street Band, and his saxophone was an unmistakable part of many classic Springsteen songs, he had a successful career as an artist in his own right, releasing eight albums under various solo guises and scoring a Top 20 hit with his 1985 Jackson Browne duet, 'You're a Friend of Mine.'
Clemons also stayed busy as a guest performer on other artists' albums, building an impressive list of cameo credits that included Aretha Franklin's 'Freeway of Love' and two tracks on Lady Gaga's 'Born This Way.' In addition, he appeared in a number of television series and films, including 'Diff'rent Strokes' and 'Bill and Ted's Excellent Adventure.'
Since reuniting with Springsteen and the E Street Band in 1999, Clemons maintained a busy touring and recording schedule despite a litany of health issues, including knee, back and hip problems. It is unknown whether the next Springsteen album, reportedly due in early 2012, will include any of Clemons' work.
Watch Clemons in Lady Gaga's 'Edge of Glory' video below.