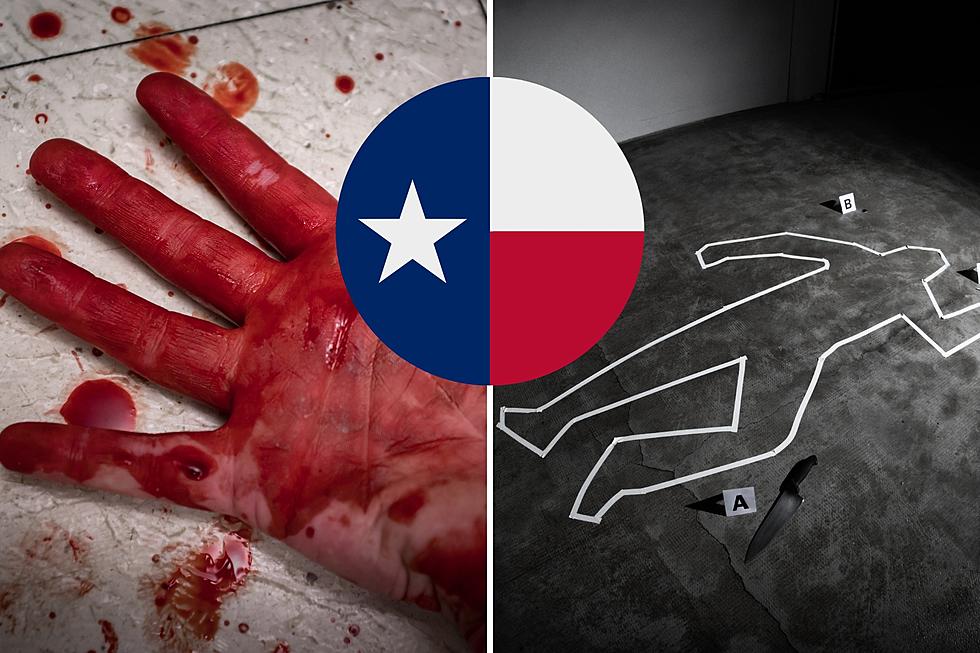 These 10 Disturbing Facts About Murders In Texas Will Creep You Out
Photo: Canva
Welcome to the world of crime, to which Texas is not immune. The Lone Star State has had its fair share of tragic incidents, including cold-blooded murders.
The Dallas Observer did a piece a few years back on the most notorious unsolved Texas murders, but I wanted to highlight some bullet points on cases I found most intriguing. Perhaps these facts will shed some light on the patterns, trends, and harsh realities that make up this dark part of Texas. How many of these did you know about?
LOOK: THESE 10 DISTURBING FACTS ABOUT MURDERS IN TEXAS WILL CREEP YOU OUT
Between 2000 and 2019, Texas had the highest number of homicides among all U.S. states, with over 30,000 lives lost to murder during that period.
In 1991, Waco was the site of a horrible mass murder known as the Branch Davidian siege. Seventy-six people lost their lives in this violent standoff.
The city of Houston ranks among the top cities in the United States for its high number of homicides, with an average of around 300 murders annually.
Serial killer Henry Lee Lucas, who confessed to over 600 murders, was convicted of 11 murders in Texas during the 1980s.
Texas has had no shortage of serial killers, including Ted Bundy, who confessed to three murders in the state, and the "Night Stalker" Richard Ramirez, who terrified residents in the Houston and Dallas areas during the 1980s.
The "Texas Killing Fields," an area near Houston, gained fame as the place where numerous unidentified bodies were discovered over the years. This led to unsolved murder cases and investigations ongoing even today.
The case of the "Ice Box Murders" in Houston in 1965 remains unsolved. An elderly couple was completely dismembered and stored in a refrigerator. Investigators are perplexed to this day.
During the early 20th century, the "Servant Girl Annihilator" terrorized the city of Austin with a series of murders. The perpetrator was never caught or identified.
Texas has a long-standing history of capital punishment, with over 560 executions since 1976, making it the state with the highest number of executions in the United States.
Diving into these sorts of details uncovers some frightful facts. From staggering homicide rates to the influence of firearms, our state is no stranger to crime. Maybe by shining a light on these facts, we can pick up a better understanding of how to protect our community from further harm.
True crime hits home. Especially when you can identify with photographs. Take a look below for some recognizable crime scenes and how they appear today.
25 True Crime Locations: What Do They Look Like Today?
Below, find out where 25 of the most infamous crimes in history took place — and what the locations are used for today. (If they've been left standing.)