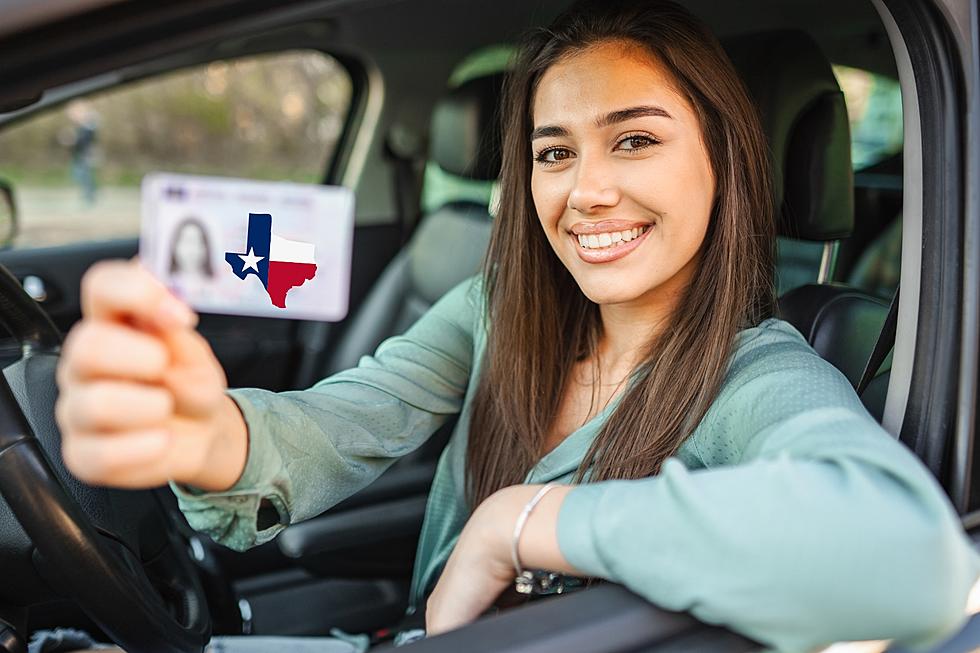 Here's 8 Things About Your Texas Driver's License That You May Not Know
Photo: Canva
I remember the excitement when I first got mine. Scoring a driver's license is a big deal. In fact, it's a milestone that marks the passage toward independence. Finally, you have some mobility and it feels great.
I was looking at some of the questions asked most when it comes to a Texas driver's license and after doing some further digging came across some pretty interesting things. I'm really big on the more you know and since more and more folks are getting behind the wheel, let's explore some facts about Texas driver's licenses that you might not have known.
LOOK: HERE ARE 8 THINGS ABOUT YOUR TEXAS DRIVER'S LICENSE THAT YOU MAY NOT KNOW
Young Drivers Graduated Licensing System
Texas has a graduated licensing system for young drivers, allowing them to gain driving experience little by little. It includes obtaining a learner's permit at 15, a provisional license at 16, and a full driver's license at 18.
REAL ID Act Compliance
Texas driver's licenses are now REAL ID compliant, meeting federal standards for identification. This makes them usable for boarding domestic flights or accessing federal facilities.
Veteran Designation
Texas is one of the states that offer a veteran designation on driver's licenses and I think it's great. This allows veterans to proudly display their military service which can help them in accessing various benefits and discounts.
Renewal Flexibility
I had no clue about this one. Apparently, Texans can renew their driver's licenses up to two years in advance. This is huge in helping avoid last-minute rushes plus ensures that you keep on trucking down the road.
Online Services
The Texas Department of Public Safety is set up with many online services including how to renew your driver's license, change your address, or schedule appointments at a driver's license office.
Emergency Contact Information
Your Texas driver's license allows you to provide emergency contact information. This is a great way for first responders to have access to vital information should you're involved in an accident or any kind of emergency.
Renewal by Mail for Military
Another one that's handy to know. Military personnel stationed outside of Texas can renew their driver's licenses by mail. That way they can maintain valid identification even if they're away from home.
Address Confidentiality
Texas offers an Address Confidentiality Program for victims of family violence, sexual assault, or stalking. A substitute address is used to keep their actual address private on driver's licenses and other documents.
It turns out that there are quite a few things that your license makes happen. From enhancing safety for young drivers to its acknowledgment of veterans' service, Texas driver's licenses hold more than just the ability to hit the road.
If you were to take a practice Texas driver's license test, do you think you would pass it? There's no better time than the present. Buckle up and look below to see how many you'd get correct.
Can You Pass this Practice Texas State Driver's License Test Right Now?
So, what do you think? If you had to go the DMV in Dallas, TX, today and take a driving test would you be able to pass?