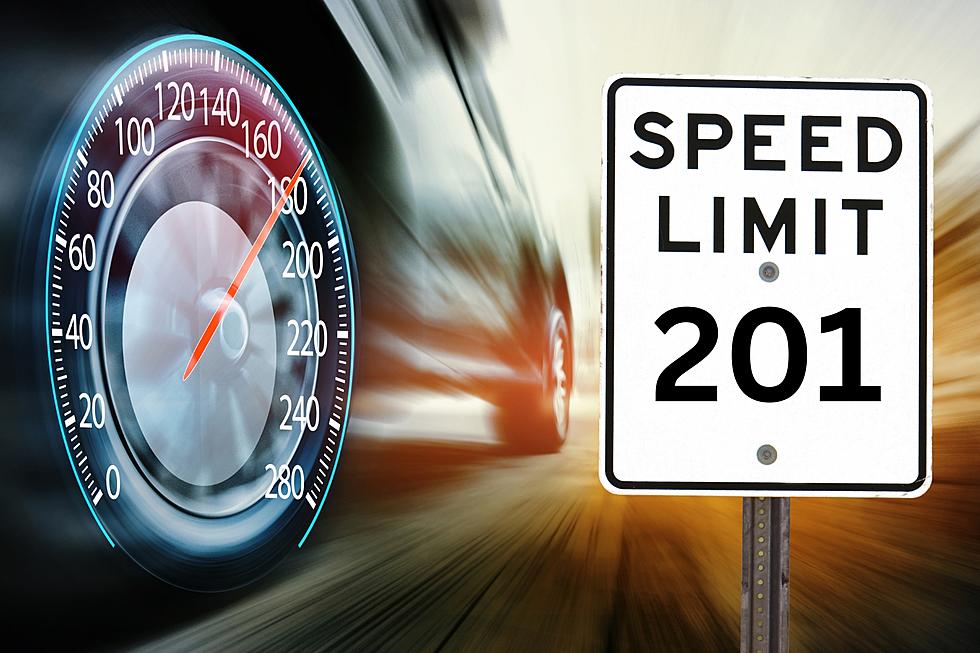 Wow, These Are 10 Of The Fastest Speeding Tickets Issued In Texas
Photo: Canva
There's one thing I'm seeing more and more of on the streets these days - drivers' need for speed. The world is a busy and active place. Deadlines here and appointments there. Time is of the essence. And there are plenty of daring drivers who push the limits of both their vehicles and the law.
Judging by an article in The Dallas Morning News, Texas has become a hotspot for high-speed motorists. Last year there was quite an impressive compilation of record-breaking speeding tickets. I was stunned to find out how high some of these speeds reached. How fast are we talking? Buckle up, and we'll check out the top ten Texas tickets that pushed the boundaries of speed in 2022.
WOW, THESE ARE 10 OF THE FASTEST SPEEDING TICKETS ISSUED IN TEXAS
201 mph in a 75 mph zone
December 24th, I-10 in Gonzales County, 2018 Dodge Charger
155 mph in a 70 mph zone
June 19th, Sam Rayburn Tollway in Collin County, 2022 Yamaha YZF
150 mph in a 65 mph zone
July 2nd, State Highway 228 in Brazoria County, 2016 Yamaha YZF
150 mph in a 70 mph zone
October 31st, Bush Turnpike in Dallas County, 2020 Chevrolet Corvette
150 mph in a 75 mph zone
February 21st, I-69C in Hildalgo County, 2015 Dodge Charger
148 mph in a 55 mph zone
December 18th, FM 723 in Ford Bend County, 2022 Chevrolet Corvette
147 mph in a 65 mph zone
March 13th, U.S. 180 in Parker County, 2012 Yamaha R1
147 mph in a 65 mph zone
April 15th, Chisholm Trail Parkway in Tarrant County, 2022 Chevrolet Corvette
147 mph in a 75 mph zone
December 4th, I-635 Express Tunnel in Dallas County, Infiniti G35
146 mph in a 65 mph zone
September 2nd, I-369 in Bowie County, 2019 Kawasaki ZX-10R
Did you notice what I did? Three of these top 10 speeding tickets involved a current model Corvette. Now that's some high-octane action unfolding on Texas roads. I'm sure the penalties were steep. Hopefully, the lesson was learned.
Take this as a reminder of the importance of responsible driving. Excessive speed can easily kill and it has. Let's obey traffic laws and respect the limits set on our roads. Stay safe out there.
Of course, speeding isn't the only thing you can get ticketed for in Texas. Your license plate can also be a reason for receiving a citation. Look below for some things to take notice of.
5 Ways You Could Be Ticketed for Your License Plates in Texas
Avoid getting a ticket by law enforcement for your license plates by making sure you avoid these things.