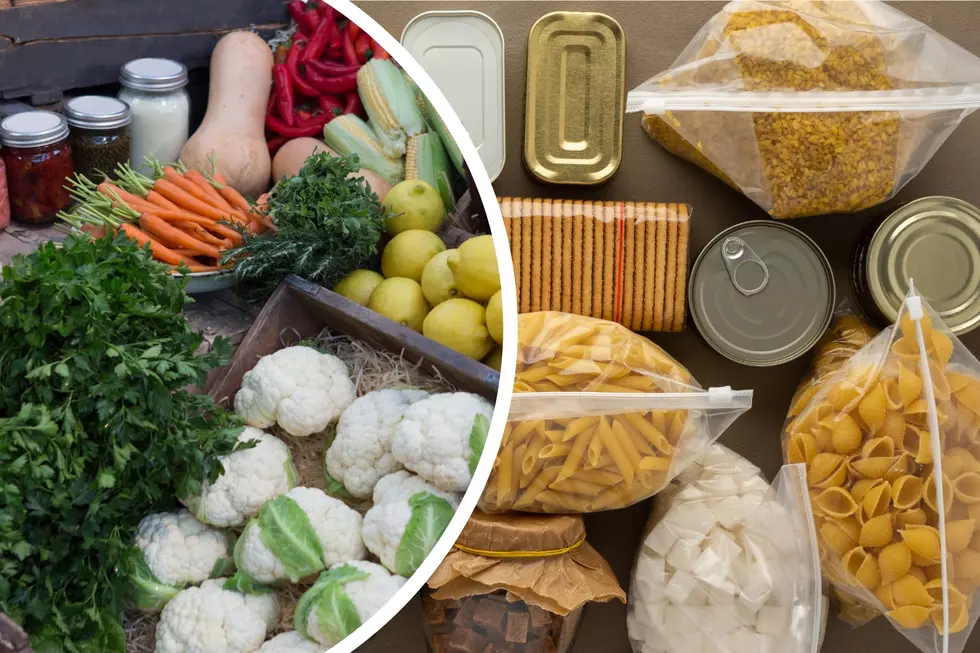 Free Meals and Groceries at These 6 Abilene Area Food Pantries
Photo: Canva
If there's one thing I know about Abilene, it's that neighbors come together to help other neighbors. I've seen it happen time and time again. With the holidays' arrival, there are lots of extra expenses, and the financial struggle can be very real.
Abilene is fortunate to have several area food pantries that can assist in times of need. Some pantries even offer clothing and household goods. The Food Bank of West Central Texas has plenty of online information and resources. The organizations listed below can also be of help.
LOOK: FREE MEALS AND GROCERIES AT THESE 6 ABILENE AREA FOOD PANTRIES
333 Orange Street
Abilene, Texas
(325) 677-3501
3185 N. 10th Street
Abilene, Texas
(325) 673-7531
1420 N. 3rd Street
Abilene, Texas
(325) 338-8575
233 Fannin Street
Abilene, Texas
(325) 670-0246
336 Hickory Street
Abilene, Texas
(325) 673-6686
701 Minda Street
Abilene, Texas
(325) 676-2151
Food banks and pantries like these are always looking for donors and volunteers to assist with their missions and ministries. Getting involved and helping is easier than you think. And you'll feel good knowing you've partnered in making a difference right here in the Abilene community.
Monetary donations are also helpful. You'd be surprised how far these organizations can stretch a dollar. Food contributions are accepted at many of these pantries, as well as through the Food Bank of West Central Texas.
Here's to us all having a full belly this year. Good food is a big deal in Texas. There are even some towns named after food. Look below and you'll see what I mean.
9 Tasty Texas Towns Named for Food
Texas has a curious list of tasty Texas towns named for food.
Take a look at these non-edible food items you'll find our great state's map!