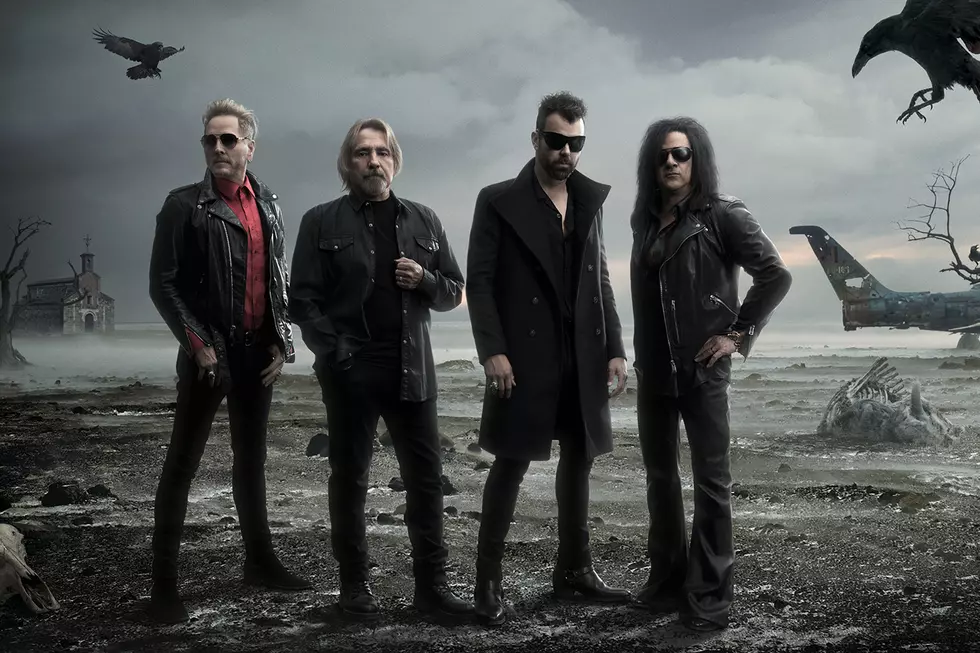 Why Geezer Butler Came Out of Retirement for Deadland Ritual
Jonas Akerlund
Last month they released their debut song "Down in Flames," and an album is set to follow soon. They'll appear at the U.K.'s Download festival on June 14 and at Hellfest in France on June 22.
"I retired after the last Sabbath show," Butler told SiriusXM's Trunk Nation (via Blabbermouth). "I just traveled and did everything that I wanted to do when I was retired for a year. And then I go fed up watching the TV every day, and I started writing stuff again, 'cause that's what you do. I've been doing it for 50 years, so it's in your blood. You can't just stop, especially when it's your hobby as well."
He added that he'd considered working on a new solo album using the GZR title, and he'd begun working on material for that project before he was contacted by Sorum. The connection had been made when Butler performed the Black Sabbath classic "War Pigs" alongside the other band members at a benefit show.
Butler said he preferred a band environment to a solo one. "It's what I've known since I started when I was 16," he noted. "I was in a band. When you're doing solo stuff, it's just you writing stuff. There's nobody to bounce off, and I really missed that."
He added that it's easy to work with Deadland Ritual because everyone lived close together and their schedules were flexible. "You don't have to plan months in advance to do an album or write songs," he explained. "If I feel like writing a song today, I call up Steve, go around to Steve's house and we try something."