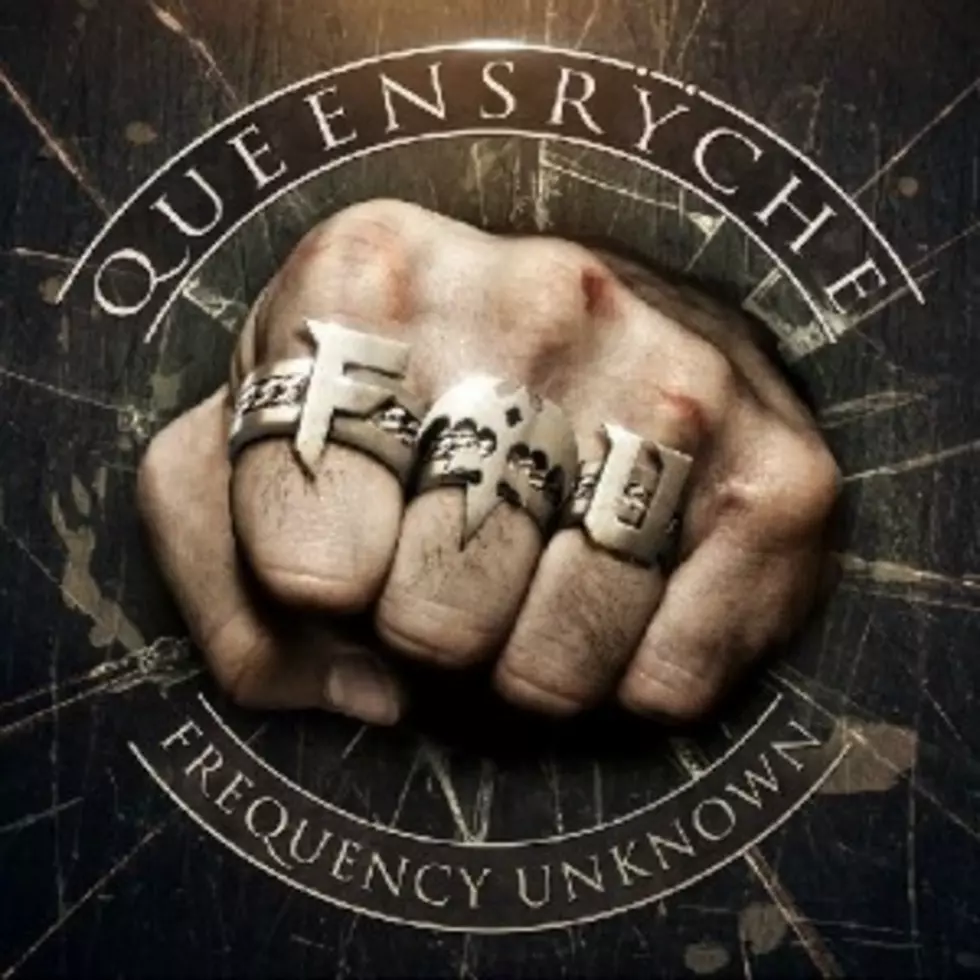 Geoff Tate's Queensryche Sends a Direct (and Vulgar) Message With New Album Cover
Deadline Music/Cleopatra Records
Saying that "revolution is calling once again" for singer Geoff Tate, Cleopatra Records has unveiled what's being billed as Queensryche's 13th studio album: 'Frequency Unknown,' or 'F.U.' for short.
"Coincidental abbreviation? Unlikely," boasts the press release. "Fun for all metal heads to sink their teeth into? Definitely. Feel free to feast."
The album, due April 23, contains 10 new tracks and four "newly recorded Queensryche classics": 'I Don't Believe in Love,' 'Empire,' Jet City Woman,' and 'Silent Lucidity.' It'll arrive several weeks before the first release from the other Queensryche, featuring the members of the band who fired Tate last year and replaced him with vocalist Todd La Torre. (Will that be considered Queensryche's 14th album? First? 13.5th? The mind boggles.)
Tate's studio lineup for 'Frequency Unknown' included bassist Rudy Sarzo, guitarist Robert Sarzo, drummer Simon Wright, guitarist Kelly Gray, and keyboardist Randy Gane, joined by bassist/producer Jason Slater and an array of guests that included former Megadeth guitarist Chris Poland, Y&T's Dave Meniketti, Brad Gillis of Night Ranger, Ty Tabor from King's X, ex-Judas Priest guitarist K.K. Downing, and Craig Locicero of Forbidden.
"I think that the idea of having guest appearances evolved from the time constraints we had imposed on the project," Tate reflected in a statement. "And I must say that I was humbled by the enthusiasm and excitement of all the players that contributed."
Frequency Unknown Track Listing
'Cold'
'Dare'
'Give It to You'
'Slave'
'In the Hands of God'
'Running Backwards'
'Life Without You'
'Everything'
'Fallen'
'The Weight of the World'
Bonus Tracks
'I Don't Believe in Love'
'Empire'
'Jet City Woman'
'Silent Lucidity'