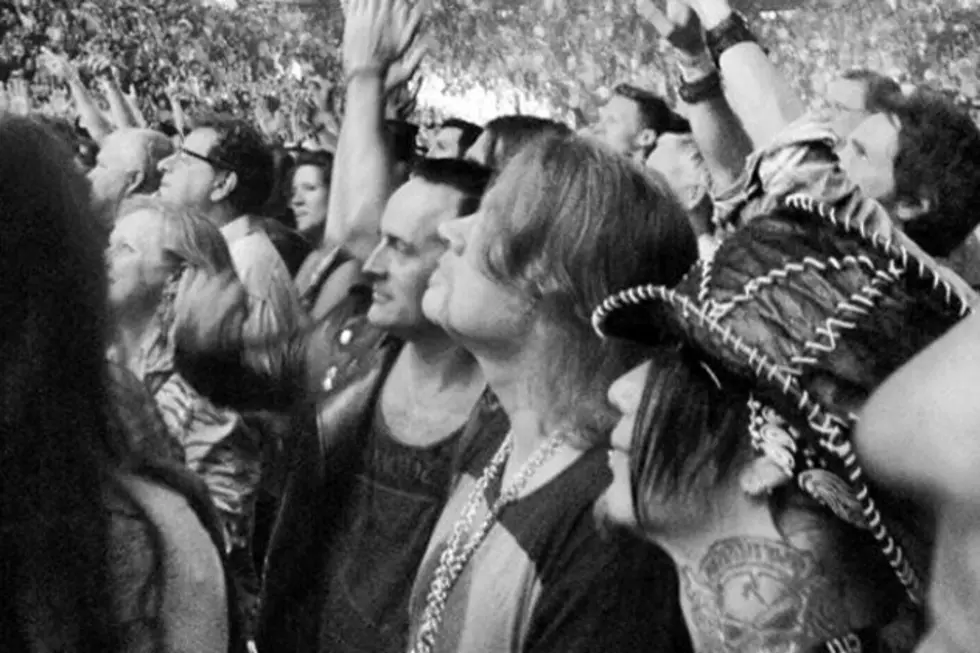 Guns N' Roses' Axl Rose + DJ Ashba Take In a Rolling Stones Show – Pic of the Week
Facebook: Guns N' Roses
With the Rolling Stones '50 and Counting' tour finally underway, the first few shows have proven to be star-studded affairs both on and off the stage. When the tour rolled into Las Vegas over the weekend even Axl Rose and DJ Ashba from Guns N' Roses wanted to get in on the action, but it wasn't as guest performers, a slot taken on the night by Katy Perry.
What's even more impressive is that it looks like Rose and Ashba are sitting out in the arena, enjoying the show like true fans, surrounded by fans. Even without his trademark hat, it's easy to pick Rose out in the crowd, but judging by this photo, the people around him were just as excited to see the Stones, letting Rose and Ashba enjoy the show without much distraction.
Then again, Rose has already had his moment onstage with the Stones. On Dec. 19, 1989, Axl and Izzy Stradlin joined the rock legends in Atlantic City on 'Salt of the Earth.' The concert was broadcast on pay-per-view.
Ashba took to his Twitter page sharing the photo as well, adding hashtags  "#sic" "#inspired" and "#hungover" hinting that it was a good night all around.
The Stones continue their '50 and Counting' tour throughout the summer so fans going to a show should keep their eyes peeled on who might be sitting in the seat next to them – you never know!