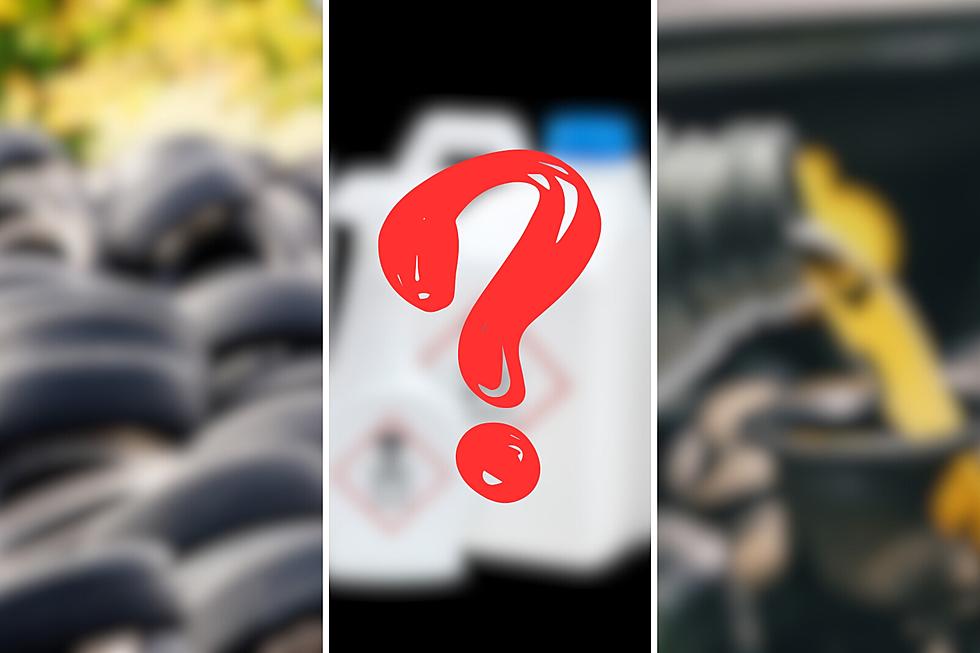 Beware, It's Illegal In Texas To Throw These 3 Things Away
Photo: Canva
I know I do it a dozen times a day. Maybe more. I toss something in the trashcan. We all do. While most of us probably don't notice how often it actually happens, at the end of the day it can equate to a heap of trash at the landfill.
Did you know there are certain items that are actually illegal to throw away in Texas? It's true. According to Texas Disposal Systems, the consequences can be severe, incurring fines or worse.
The below items are not only illegal to toss in the dump, but dangerous for the environment. The Texas Commission on Environmental Quality (TCEQ) is a great resource when it comes to finding out what you can and can not dispose of. It's important to be in the know as to what's safe to dispose of, and what could get you in trouble.
BEWARE: IT'S ILLEGAL IN TEXAS TO THROW THESE 3 THINGS AWAY
Motor Oil
If you're making your own oil changes, you should never throw old motor oil in the trash. It's flammable, toxic and may contaminate water and soil. Try taking your old oil to an automotive shop. They can dispose of it and may even be able to clean and reuse it. The TCEQ also provides a handy guide on recycling such materials.
---
Tires
It is illegal to throw tires in the trash. The steel belts can actually puncture landfill liners, thus allowing the ground to be contaminated. For a small price, car dealers often will dispose of unwanted tires. There might also be a collection program in your area.
---
Chemicals
Something else that's a big no-no to dump in the trash are various chemicals or Household Hazardous Waste (HHW). This includes gasoline, corrosive cleaners, paint, stains, varnishes, and more. The TCEQ takes a deeper look at HHW chemicals and the proper ways to dispose of them safely.
I've said it before and I'll say it again: I'm really big on "the more you know". Knowing how to properly dispose of the items listed above could save you time, money, or even jail time.
On the other hand, there are many things folks believe are illegal that are actually acceptable in the state of Texas. Check them out below. You may be surprised.
10 Things People Think Are Illegal in Texas That Are Actually Legal
These are 10 commonly misunderstood Texas laws that you should know.