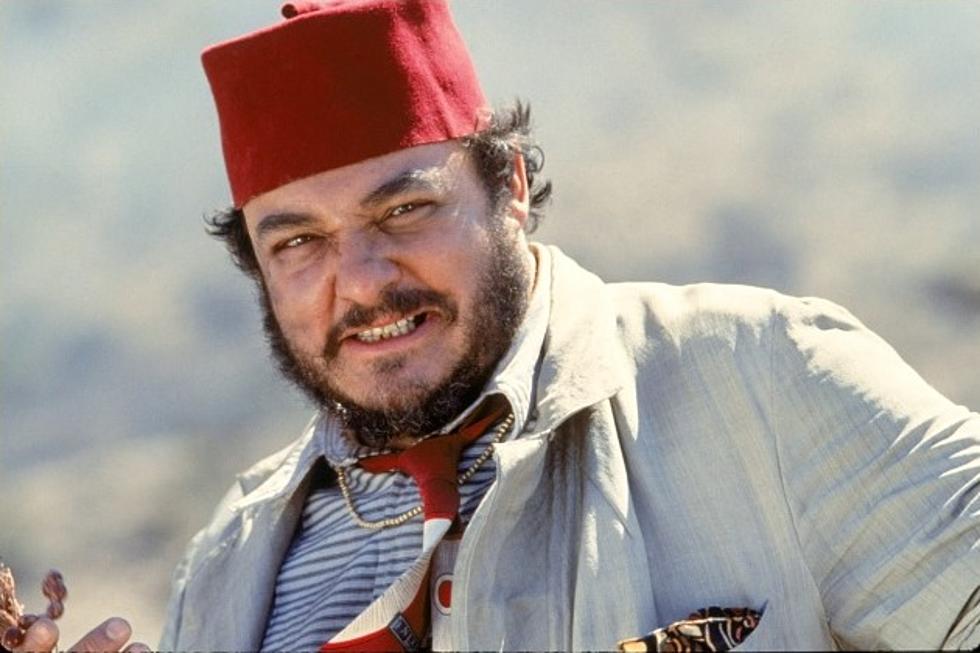 'Indiana Jones' Vet John Rhys-Davies Joins FOX's Ancient Egyptian 'Hieroglyph'
Paramount
We haven't paid very much attention to development of FOX's forthcoming Travis Beacham period piece 'Hieroglyph,' despite its full 13-episode order and a few minor castings, but the ancient Egyptian drama made one major get: Sallah! That's right, 'Indiana Jones' and 'Lord of the Rings' vet John Rhys-Davies will return to the desert for FOX's 'Hieroglyph,' but how involved will he be, and how many camels must we borrow?
Set in ancient Egypt, where fantasy and reality intertwine, FOX's 13-episode 'Hieroglyph' follows Ambrose, a notorious thief who is plucked from prison to serve the Pharaoh (Reece Ritchie), navigating palace intrigue, seductive concubines, criminal underbellies and divine sorcerers. Via Deadline, Rhys-Davies will take the series regular role of Vocifer, Ambrose's one-time mentor who was himself a dashing thief back in the day. The 69-year-old actor joins a cast that includes Ritchie, Condola Rashad, Caroline Ford, Kelsey Chow and Antony Bunsee.
"We wanted to do a show about deceit, sex, intrigue in the court and fantastical goings-on – no better place to set that than ancient Egypt," said Kevin Reilly, Chairman of Entertainment for FOX in the original October announcement. "Travis Beacham has an inventive mind, and he has wrapped this all together in this intoxicating new drama."
The 13-episode action-adventure drama will be executive produced by Peter Chernin and Katherine Pope ('New Girl'), with Beacham ('Pacific Rim'), who also wrote the pilot script. Miguel Sapochnik ('Fringe') will both act as an executive producer and direct the premiere episode, with production scheduled to begin early this year.
Well, what do you think? Does FOX's 'Hieroglyph' have your attention with such a beloved genre casting? How would you like to see John Rhys-Davies used in the role?