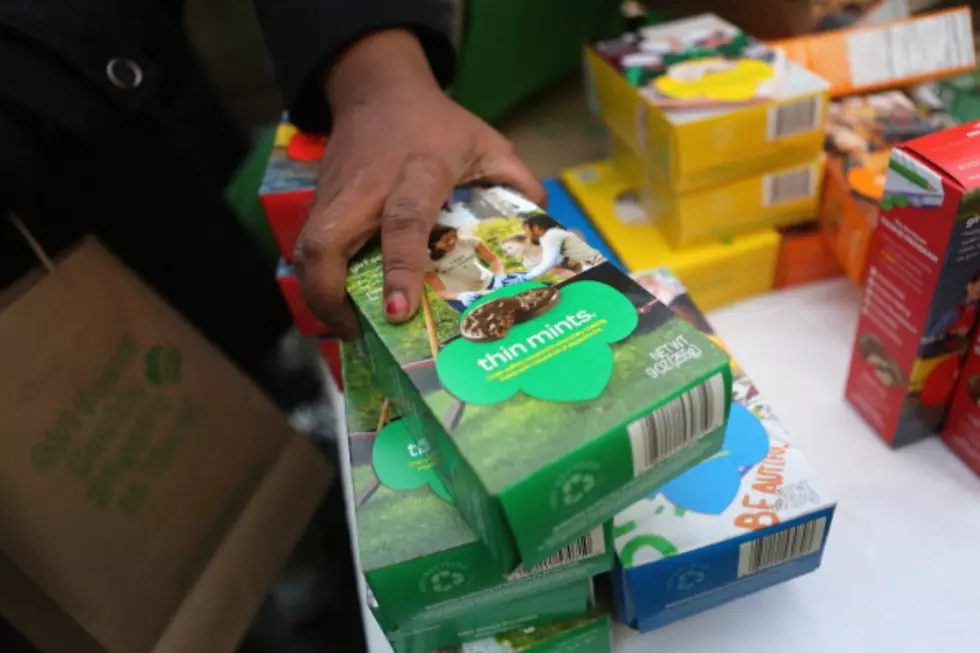 It's Girl Scout Cookie Time! [POLL]
John Moore/Getty Images
It's that time again!! Girl Scout Cookie Time!! Oh, how I love Thin Mints! This year there are two new cookies to check out.
The new flavors are Chocolate Chip Shortbread, the first gluten-free Girl Scout cookie, and the Cranberry Citrus Crisps.
If you haven't seen the girls out and about yet, there is an app to find them! Get The Cookie Locator app for iPhone and Android!
Here's an interesting fact. Ever wonder why some of the Girl Scout cookies have two names? It's because the cookies are made by two baking companies. There has never been move to standardize the names, so the bakeries can name them what they want too.