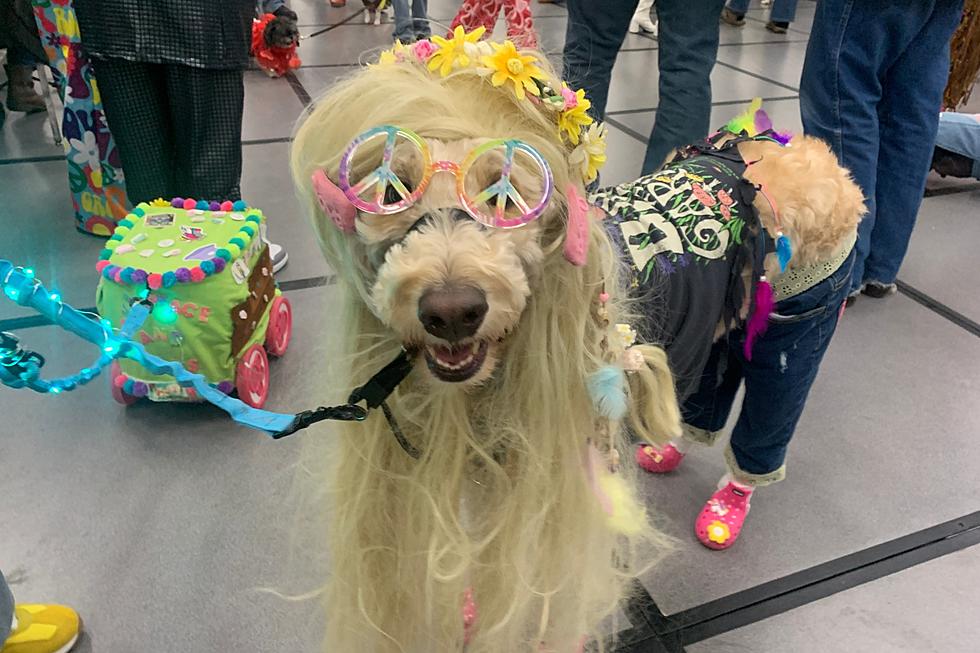 Check Out These Beautiful Fur Babies Photos From The 2023 Fur Ball
Photo by: Rudy Fernandez
The Annual Rescue The Animals Fur Ball was a huge success not only because it was packed as usual, but because nearly all the animals there were adopted and or rescued from the Abilene Animal Shelter. This year's theme was a 60's Fur Ball and the Abilene's Hippies and the tie-dyed clothing and long hair wigs were popular once again.
Every year this annual fun event has a really cool theme and it seems as though West Texans are just waiting to bring out the old and make it new again. Plus there was great food, adult beverages, a doggie buffet, the community band performed, and several area businesses set up displays. See the Hippie dogs of West Texas in the Photos below.
LOOK: The Who's Who Of The 2023 Fur Ball in Abilene
Why do I believe that this year's annual Fur Ball was a huge success? It's because the animal shelter had a dog there that needed a home immediately, and when I went to introduce the dog Iris there were a few families that were interested in adopting the 14-month-old fur baby.
For the first time ever Abilene's Animal Shelter is now going to be open on Sundays
The most important and the biggest reason for bringing a homeless dog to "The Fur Ball, Abilene's Rescued Dog Reunion" was to bring attention to the fact that for the first time in the history of the new All Kind Abilene Animal Shelter, it was announced that the shelter is now open going to be open seven days a week. Yep, every Sunday, Big Country residents can go to the shelter and adopt a cat, dog, kitten, or puppy.
Only adoptions are going to be available from the shelter on Sundays. The shelter will not be accepting any stray turn-ins or pet surrenders. However, if you do not want to spend another Sunday alone, go to the All Kind Animal Shelter and find your precious little fur baby life companion.
RANKED: Here Are the 63 Smartest Dog Breeds
Does your loyal pup's breed make the list? Read on to see if you'll be bragging to the neighbors about your dog's intellectual prowess the next time you take your fur baby out for a walk. Don't worry: Even if your dog's breed doesn't land on the list, that doesn't mean he's not a good boy--some traits simply can't be measured.
Check out these 50 fascinating facts about dogs: