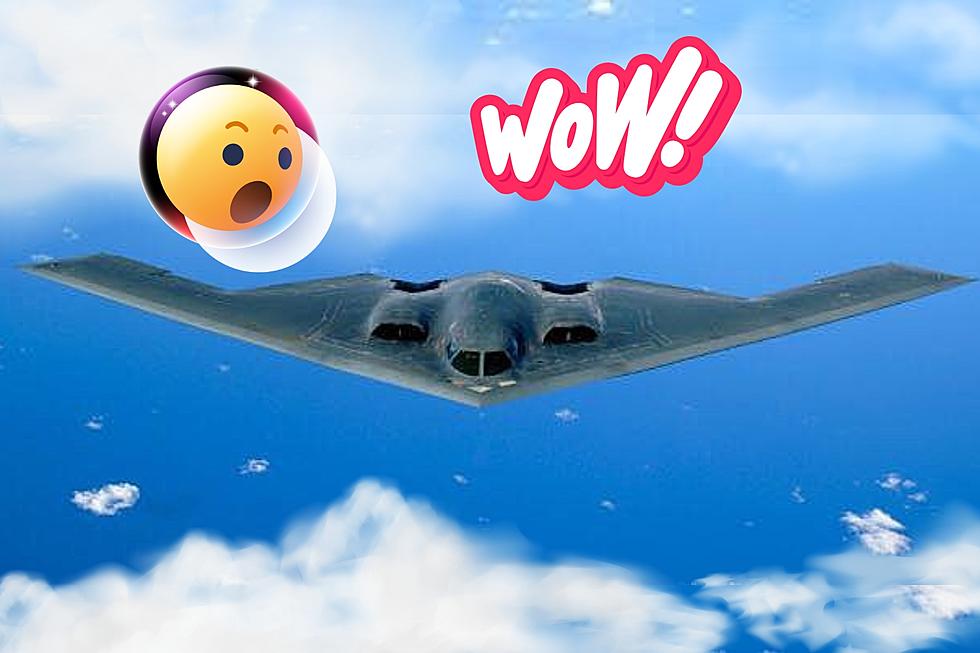 The Big Country AirFest Is Back at Dyess AFB This Year
Photo by: Big Country AirFest / Canva
If you recall the Big Country AirFest was canceled at the last minute because of the raging wildfires just west and north of the Air Base. Hopefully, this year will be much calmer, and no fires around our fabulous Dyess Air Force Base. So, let's all go to AirFest and show our love and support for the men and women in uniform,
While we are there could we possibly get to see the newest addition to our local Air Force Base? The new B-21 Stealth Bomber? Unfortunately, no because it is still in the production stages according to my friends at Northrop Grumman. There's more bad news: the Thunderbirds or Blue Angels will not be coming either. But there is Great news.
LOOK: Here's Some Photos of Past Participants and Some That Are Coming to The Big Country AirFest
Every day Dyess keeps us protected and free and every year they show us how with all these awesome airplanes.
This year for the aerial acrobatics portion of AirFest, that's usually done by the Blue Angels and Thunderbirds. This year they are being replaced by the new F-22 Stealth Fighter that will be doing what I'm told is an incredible aerial show like no other.
But it gets even better, the largest aircraft in the United States Military possession are the C-5 and the C-17 which both will be landing at Dyess AFB. This year's organizers are saying more aircraft vintage and new will be at Airfest 2023.
While several vintage airplanes have already been announced many others are being announced on a daily basis. Some of the airplanes have never been here before and the Abilene Experimental Aircraft Association (EAA) will be playing a bigger role this year with several of their EAA members participating as well.
The Dyess Big Country AirFest 2023 will be held at Dyess Air Force Base on Abril 22, 2023. Gates will open to the public at 9 am and close at 3:30 pm, and the best part is, AirFest is FREE.
There will be food trucks, food vendors, beverage trucks and some adult frosty beverages available for purchase. The Big Country AirFest 2023 will be held on the Dyess Air Force Base airstrip on Saturday, April 22, 2023.
Entrance to Dyess Air Force Base can be made through the north gate on Military Drive only. Gates will open to the public at 9 am and close at 4 pm. All visitors are asked to begin departure around 3:30 pm. Most importantly, enjoy the Dyess Big Country AirFest. 
Did you know that you can take a virtual tour of Dyess Air Force Base? Just click here to experience Dyess air Force Base.
LOOK: 100 years of American military history