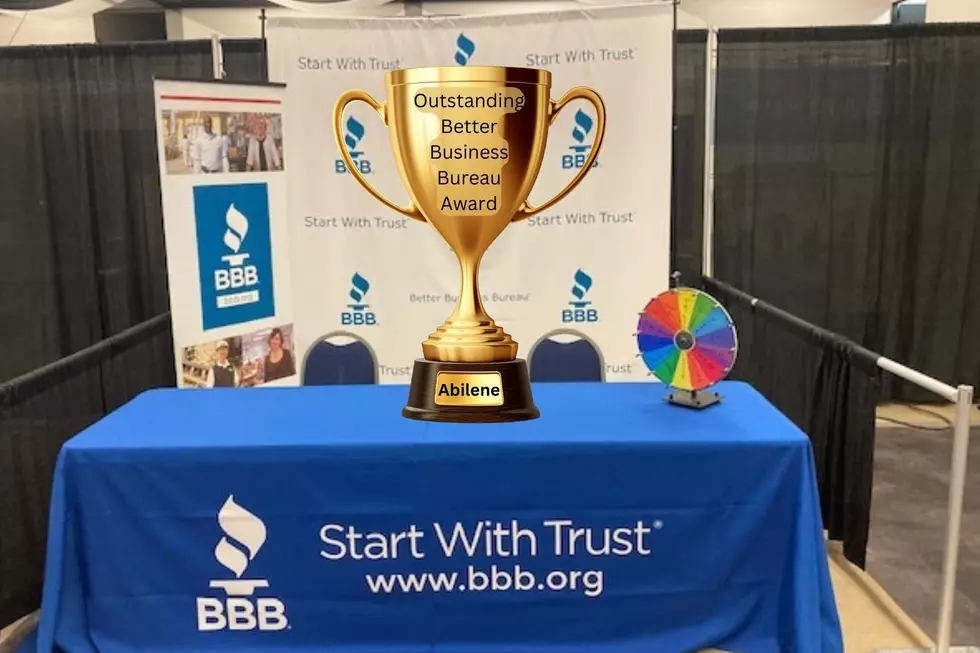 The Abilene BBB Started 2023 by Winning International Attention and Award
Photo by: Facebook / John Riggans Abilene BBB
The International Association of Better Business Bureaus (IABBB) is the network of Better Business Bureaus (BBB) for all of Canada, Mexico, and the US. Much like the Better Business Bureaus throughout the US, the IABBB is dedicated to helping build, maintain and grow strong, honest, and responsive relationships between businesses and consumers.
That stated,  the International Association of Better Business Bureaus has just awarded the Abilene Better Business Bureau with the 2022 Outstanding Better Business Bureau Award for its operations, practices, and success for BBBs with a minimum of 2,000 or fewer Accredited Businesses.
The President of the Abilene BBB John Riggins received the award and said "We are pleased to receive this honor," Riggins went on to say "We strive daily to serve the people in our area with excellence. This lets us know, relative to our peers, we are getting the job done."

The operation award is based on:

Percentage of resolved complaints
Number of days to open a complaint
Number of days to close a complaint
Number of BBB Business Profiles are accessed relative to the number of consumers in the market area.
Riggins added, "The only more gratifying 'award' is when we are able to help our businesses and consumers find and maintain an ethical, fair marketplace in which to conduct business."
Source: Abilebe BBB Press Release.
On many occasions, I invite Jonh Riggins to be on my show and share what's going on in the big country. There have been numerous occasions when John will call in with alerts and/or scams that are taking place here in Abilene and the Big Country.
In my opinion, John Riggins and his incredible staff do a great job keeping us aware of the scams, and bad operators throughout the Big Country. If you have questions, are weary of scams, or need to report something contact the Abilene BBB at 3300 S. 14th St., Suite 307, or call (325) 691-1533 or the BBB Website.
LOOK: The biggest scams today and how you can protect yourself from them
LOOK: States With the Most New Small Businesses Per Capita
50 Famous Brands That No Longer Exist