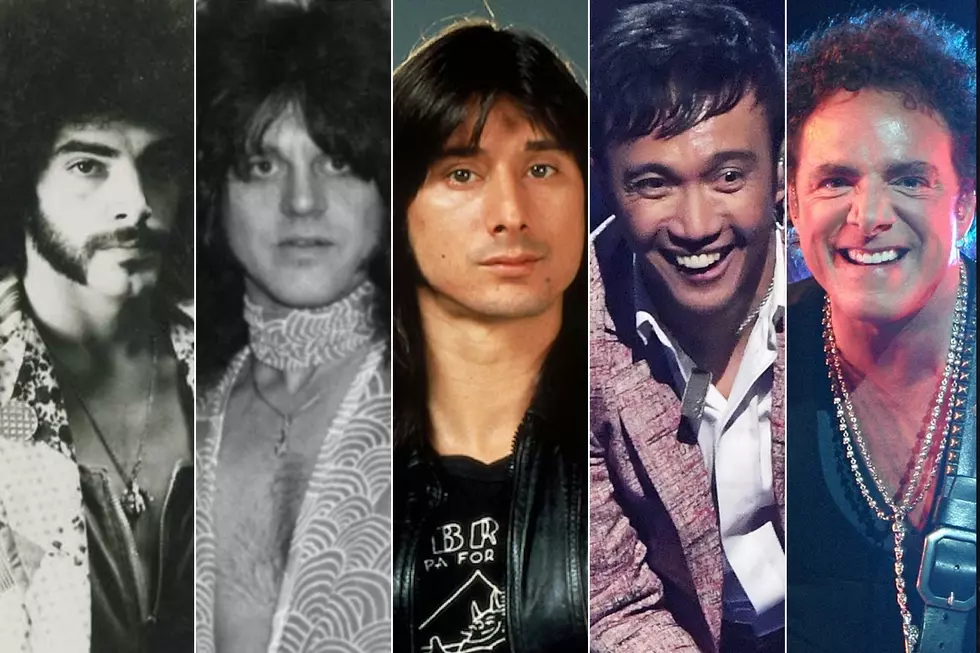 Journey Lineup Changes: A Complete Guide
Columbia Records (3) / Mike Coppolla / Ethan Miller, Getty Images
Partly that's because Perry was active in Journey for only a decade or so during two stints between 1978-98. Current singer Arnel Pineda has long since passed the 10-year mark, continuing a stint that began with the million-selling No. 5 smash Revelation from 2008. Journey also issued three early albums with Gregg Rolie as their principal singer, as well as two more with Steve Augeri in the '00s.
But none of those periods matched the commercial heights of Journey's early '80s era, when a Perry-fronted lineup keyed by Jonathan Cain's arrival saw 1981's Escape go 10-times platinum and 1983's Frontiers sell more than six million copies in the U.S. Prior to that, on projects in which Perry shared vocal duties with Rolie, Journey had already piled up three consecutive triple-platinum successes.
Along the way, drummer Aynsley Dunbar – an important early contributor who appeared on four '70s Journey albums into the Perry era – gave way to Steve Smith. Then Smith was replaced by Deen Castronovo, who proceeded to push the drum chair back over to Smith. Several members made brief turns, including George Tickner, Robert Fleischman, Jeff Scott Soto and Randy Jackson, but Neal Schon has remained a stalwart presence through every incarnation.
He's also participated in offshoot bands like Hardline, as well as Bad English, a supergroup that included Cain and Castronovo. Other splinter groups have featured Rolie, original bassist Ross Valory and Smith, among others. We explore them all inside the below guide to Journey lineup changes.