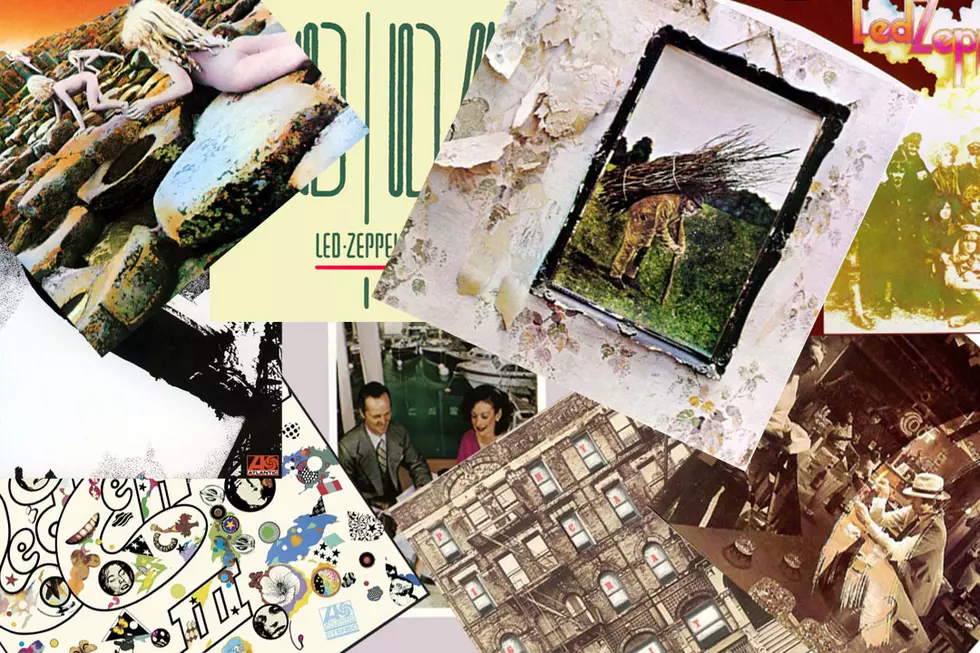 Led Zeppelin Albums Ranked Worst to Best
Ultimate Classic Rock
With Led Zeppelin, the albums were always the thing. Their legacy, unlike Jimmy Page's antecedent group the Yardbirds, was built not on singles but on longform statements of purpose. To honor them, we've ranked their nine studio albums from worst to best.
Led Zeppelin's legend grew over an extended arc, as the foursome of Page, Robert Plant, John Paul Jones and John Bonham constructed a new alchemy from the rock-solid foundation of roots music. Along the way, they'd stir in heavier sounds, delicate folk, Celtic  and Eastern influences, orchestral thunder and primal sensuality. Page summed up their unboastful credo perfectly: "Ever onward."
As a result, they rose from the ashes of the Yardbirds into arguably the most dominant rock band of the '70s. Only Bonham's 1980 death could stop Led Zeppelin, which appeared to be on the crux of a never-finished final transformation with its pop-focused In Through the Out Door. But their influence has lasted well beyond the decade of their existence, and continues to be felt with nearly every guitar-based rock group plying their trade today.
A full-circle compilation of more blues-focused outtakes, appropriately titled Coda, ended their initial canonical run of recordings – one highlighted, defined but never limited to the strikingly diverse, 23-times platinum IV. In fact, this determinedly album-oriented band's catalog continues to yield intriguing new insights, as you'll see in the following list of Led Zeppelin's albums ranked from worst to best.
You Think You Know Led Zeppelin?