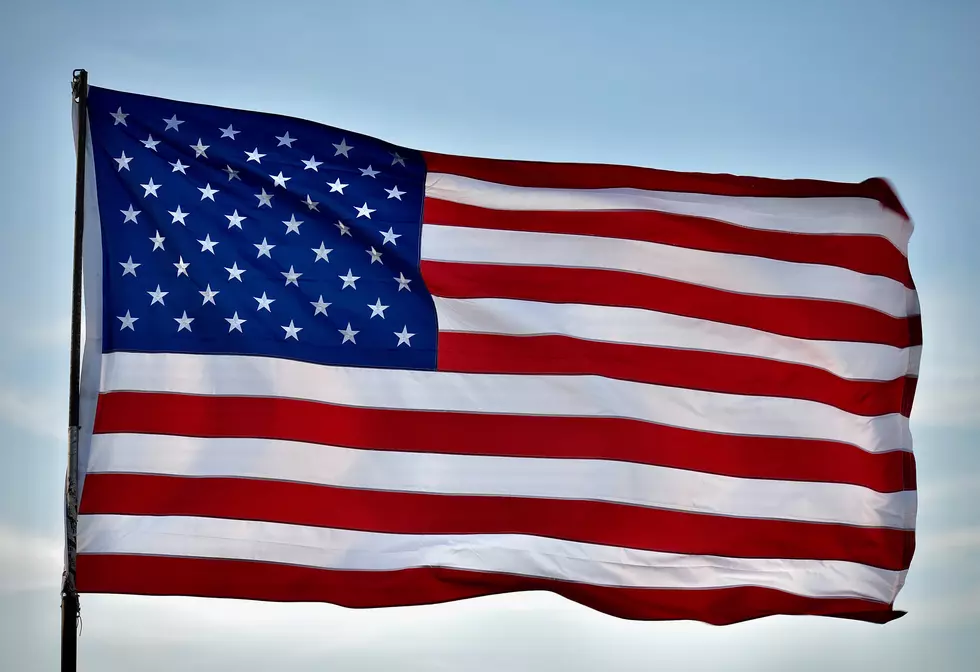 Display A Flag On Special Holidays But Let The Abilene Lions Club Help
Photo by Cristina Glebova / Unsplash
With Memorial Day almost here, it's time to take a good look at Old Glory and make sure she is fit to fly. I just can't remember all the different holidays on which it's okay to fly the flag. I know there's Memorial Day, the 4th of July, Veterans Day, and Flag Day. One time I forgot to take down my flag at night, then there's the unexpected storms, is it too faded or tattered.
There's so much to remember right? Well, not anymore because here comes the Abilene Area Lions Clubs to the rescue. The Cactus Lions Club, Elmwood West Lions Club, Abilene Evening Lions Club, Abilene Founders Lins Club, and the Abilene-Wylie Lions Club all offer a "holiday flag service" and they're not alone, local boy scout troops help the Lions clubs by going out and putting up the flags at day-break and taking them down in the evenings at dusk.
The service the local Lions Clubs offer are for a donation that differs from residential to business. The fee covers the cost of the flag and its upkeep, and the rest of the money the club makes on holiday flag service is split between the scouts and the numerous charities the Lions club serves locally.
The Abilene Lions Club Will Help You With Their Flag Service
This fundraising flag service benefits several Lions Club programs and/or charities like sight no-cost and/or low-cost exams, eyeglasses, plus the Texas Lions Club camp and family camp in Kerrville, Texas for children with diabetes,  children with disabilities, and differently-abled kids.
Flags are placed in residents' yards on the eight "Flag Holidays" of a year:

Presidents Day
Armed Forces Day
Memorial Day
Flag Day
Independence Day
Patriot Day
Columbus Day
2020 Veterans Day
The Lions Club will keep your flag clean and store it too. When a flag is too tattered, faded, or torn they work with the local Boy Scouts and the American Legion to dispose of the old flags in a proper ceremony. The video above is all about "Flag Etiquette and History."
If you have an old flag, the Cactus Lions club says "do not throw the flag away in a trash can or dumpster, there is a proper way to retire Old Glory. Take it to the Boy Scouts or our local Lions Club office and when enough flags are gathered there will be a proper flag retirement ceremony."
For holiday flag service contact Fred Vaught at the Abilene Cactus Lions Club at 512-586-6018. The above video shows in detail common flag etiquette, usage, and proper disposal as outlined by Chapter 1 of Title 4 of the United States Code, the Flag Code.
LOOK: Here are the best small towns to live in across America