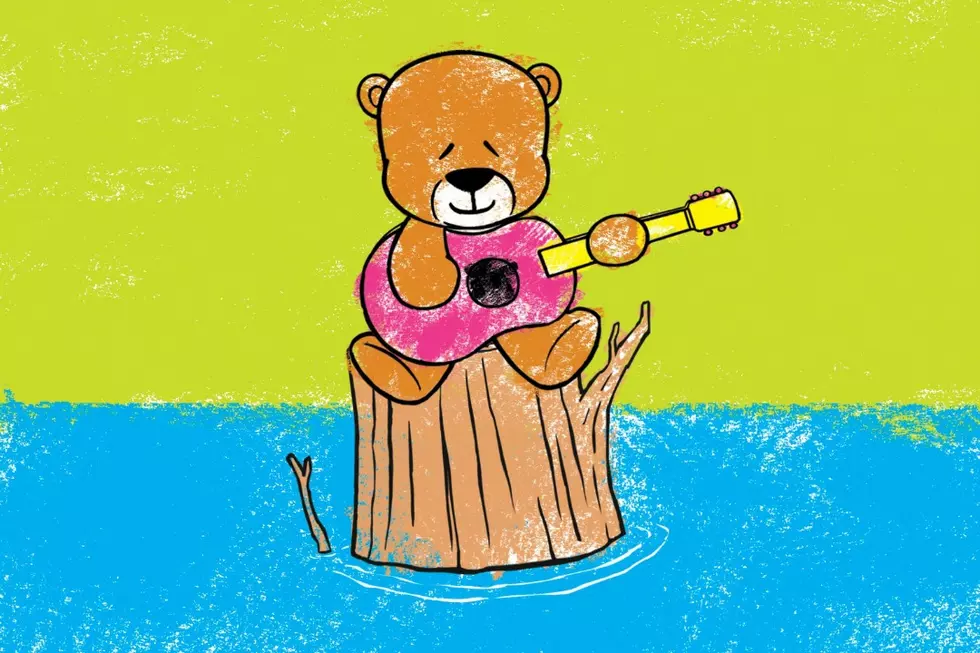 Listen to 'Lullaby Renditions of Creedence Clearwater Revival': Exclusive Premiere
Rockabye Baby Music
For every parent who's ever wished they could say "I put a spell on you" to an infant who refuses to sleep, here comes an entire album's worth of Creedence Clearwater Revival classics redone lullaby style.
The latest installment in the wildly popular Rockabye Baby! series offers a dozen Creedence cuts with arrangements repurposed to fit the bedtime hour. Lullaby Renditions of Creedence Clearwater Revival, due in stores April 22, continues in the tradition of earlier Rockabye releases, which include similar takes on songs by Metallica, Pink Floyd and Led Zeppelin — among many other artists across a wide array of genres. "Rockabye Baby transforms rock favorites into beautiful instrumental lullabies," explains the series' official site. "Guitars and drums are traded for xylophones and bells, and the volume is turned down from an eleven to a two. Tonight, the cradle will rock."
You can listen to the entire album below, an Ultimate Classic Rock exclusive premiere.
The Rockabye Baby! records celebrate their 10th anniversary this year, as well as the more than 70 albums and 1.5 million physical units they've released and sold along the way. Founded by David Lee Roth's sister Lisa, the series seeks to serve a demographic that was arguably ignored in previous years. "We're very popular with dads," Lisa told the New York Post. "I got the idea when I was shopping for a baby shower and realized there was no gift that appealed to the parents' tastes."
Check out the complete track listing for Rockabye Baby! Lullaby Renditions of Creedence Clearwater Revival below, and watch the video for "Susie Q" above. Lullaby Renditions of Creedence Clearwater Revival is available for pre-order now.
'Rockabye Baby! Lullaby Renditions of Creedence Clearwater Revival' Track Listing
"Born on the Bayou"
"Lookin' Out My Back Door"
"Down on the Corner"
"Up Around the Bend"
"Fortunate Son"
"Run Through the Jungle"
"Green River"
"Susie Q"
"Proud Mary"
"Have You Ever Seen the Rain"
"The Midnight Special"
"Who'll Stop the Rain"
Creedence Clearwater Revival Albums Ranked Worst to Best