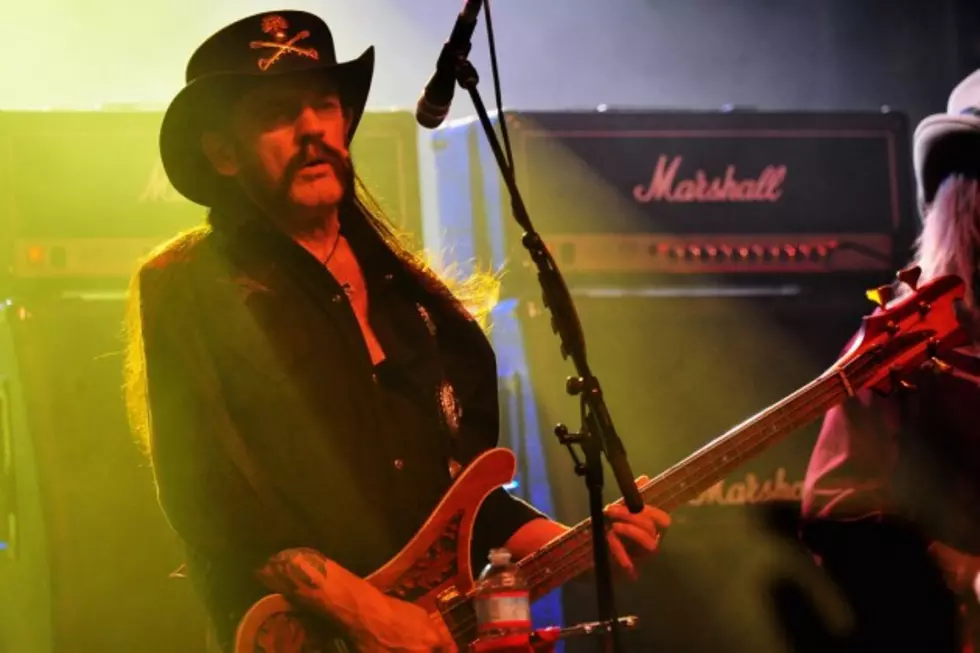 High Altitude Forces Motorhead's Lemmy to Cut Show Short
Frazer Harrison, Getty Images
Motorhead were forced to leave the stage last night (Aug. 27) in Salt Lake City, Utah after performing just four songs due to Lemmy Kilmister's difficulties breathing at high altitude.
"The people are great, the air is just too thin," the band explained on their official Twitter page. "The altitude makes it difficult to breathe. Lemmy's sorry but appreciates everyone's concern."
The group's founding bassist, singer and songwriter has been battling a series of health issues in recent years. This first became public knowledge when he suffered a hematoma in June of 2013, forcing the band to cancel several tour dates. Around that time it was also revealed he had been fitted with a defibrillator to help with undisclosed heart problems.
As Classic Rock Magazine points out, Lemmy's problems with the air in Salt Lake City raise concerns about his ability to perform at tonight's (Aug. 28) scheduled show in Denver, Colorado. Salt Lake's altitude is listed at 4,300 feet, which is approximately 80% as high as the "Mile-High City," which rises to about 5,300 feet above sea level.
The Top 100 Albums of the '80s
You Think You Know Motorhead?