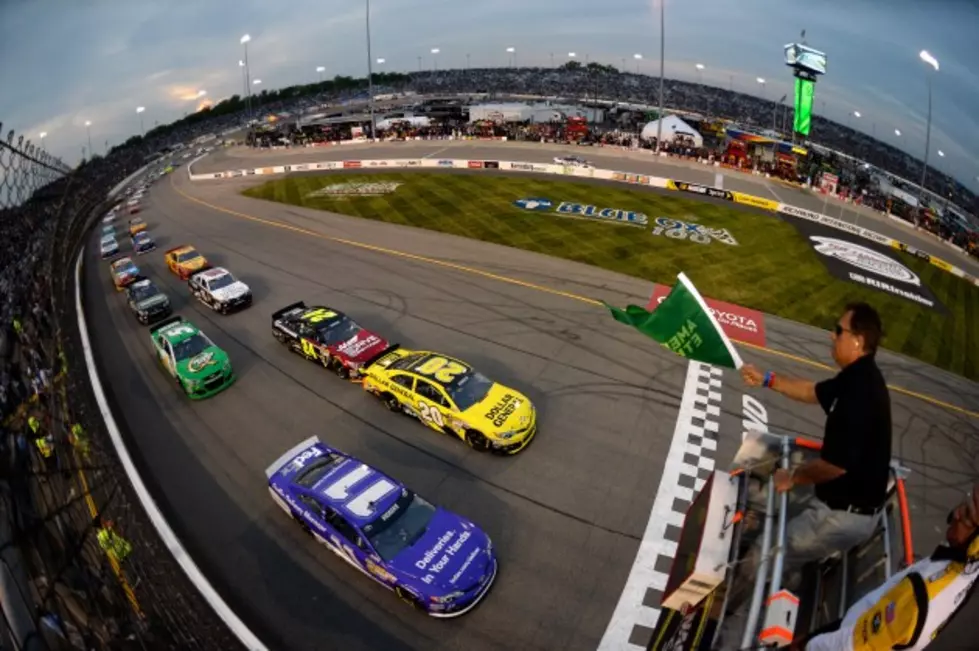 NASCAR Drinking Game to Maximize Your Race Watching Experience
Getty Images
The start and finish of every NASCAR race is usually exciting. It's the middle part that gets boring. So, to make things a lot more interesting, I've created the ultimate drinking game.
Feel free to drop your rule down in the comments section below and I'll add it to the list.
NASCAR Drinking Game
Take 1 Drink
Anytime you see your favorite driver in a commercial
Every time the word ''loose'' or ''tight'' is said
For every caution lap (this one could get ugly)
Anytime you see a number 3 flag (Dale Earnhardt Sr.)
When you see the jet dryers on the track
For each accident on pit road
If you think ''Boogity Boogity Boogity'' when the race starts no matter what network you are watching
If you see a tire roll down pit road.
Anytime a drivers hot wife is shown on TV
When you see Michael Waltrip do or say something stupid
If the announcers say how good Danica is doing, and she isn't even in the top 10
Take 2 Drinks
Anytime the word ''ain't'' is used
Shows the spotters on TV
When a driver's tire goes flat on the track
If a car leaves pit road with the gas can still stuck in it
If tire from pit road rolls onto the racing part of the track
Anytime "the draft" is mentioned
For every bleeped out curse word from a racing scanner
Anytime someone mentions "the big one"
Take 3 Drinks
If driver can't find Victory Lane after the race
If your favorite driver gets "black flagged"
If the race is 'red flagged'
If there is a fight on pit road (take a shot as well)
If a member of the pit crew is run over by another car
If your favorite driver crashes
Special Rules
Shotgun a beer anytime your favorite driver takes the lead
When your driver hits pit road, start drinking until the driver leaves pit road
Shotgun your beer and take a shot if your favorite driver is lapped
Anytime Dale Earnhardt Sr. is mentioned, stand up, take your hat off and take a drink
That's just the tip of the iceberg when it comes to making up rules for a NASCAR drinking game. I'm sure you can come up with more. Drop a comment below and let us know your rules, and we'll add them to the list.
Townsquare Media never condones underage drinking and, as always, we remind you to drink responsibly - do not ever drink and drive.