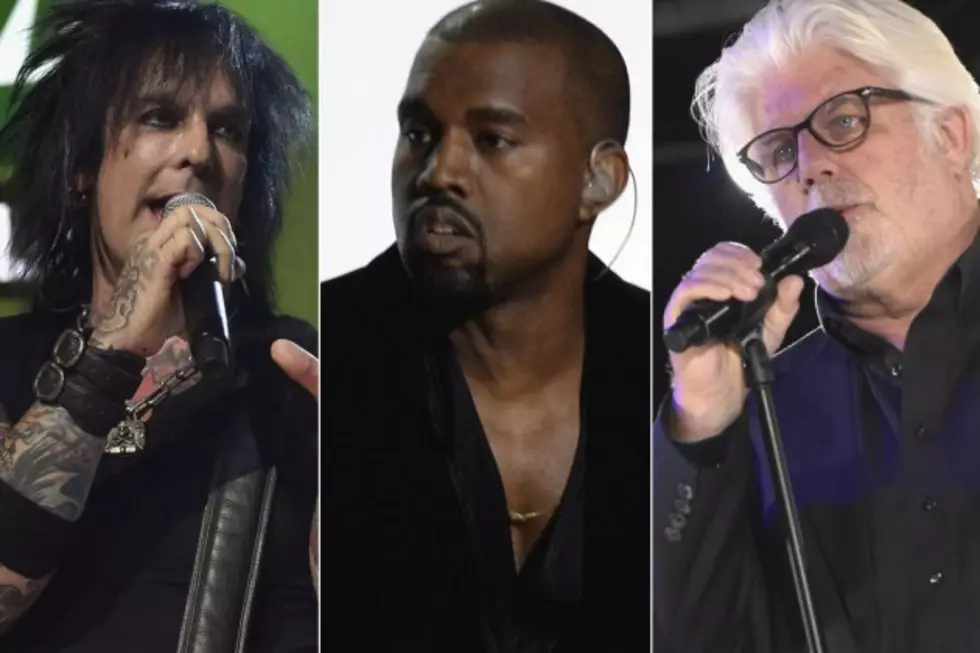 Nikki Sixx, Michael McDonald Blast Kanye West's Grammy Actions
Kevin Winter / Kevork Djansezian / Rick Diamond, Getty Images
The hits keep coming for Kanye West, and not the Billboard kind.
"I don't think it even really bears too much thought," McDonald tells Dan Le Batard. "It's pretty obvious what Kanye's problem is. When Kanye gets to a point where he can actually put a couple of notes together either vocally or two bars of valid music playing an instrument, then he might have a right to criticize somebody else. Until then, I think he's just talking to hear the sound of his own voice."
McDonald also dragged out the age-old is-rap-real-music debate, one that's been around since the genre emerged in the late '70s, before going on to praise Beck. "The whole kinda cut-and-paste thing is a certain kind of artform all by itself," McDonald adds. "I don't know if I call it songwriting from a musician's standpoint. ... Beck is obviously a consummate musician. He plays instruments, many instruments. He can make his own record without having a fleet of computer operators onboard."
See Yearbook Photos of Nikki Sixx and Other Rockers