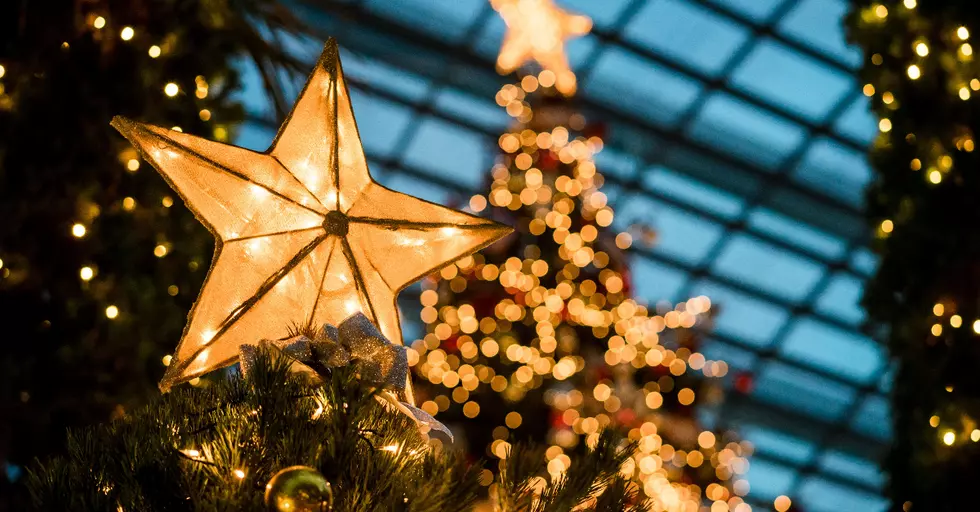 Why You Need A Real Christmas Tree And Where To Find The Best
Photo by Jonathan Chng on Unsplash
Every year in the US, an average of 20-25 million real Christmas trees are sold.  Nationally, the real Christmas tree industry employs about 100-thousand people.  There are Christmas tree farms in all 50 states.
One of the biggest Christmas tree farms in Texas is the Elgin Christmas tree Farm in Elgin Texas.
So, what are the most popular types of Christmas trees?
1) The Balsam Fir: This is the most fragrant of the trees making it the most popular. If you want to fill your home with the fresh smell of balsam pine for the holidays there is no better Christmas tree choice than the Balsam Fir. The Balsam Fir does dry out quickly, so make sure you keep it watered.
2) The Douglas Fir: These trees have a perfect conical shape and fullness. They are perfect for filling big rooms. They are best with lighter ornaments.
3) Fraser Fir: This tree is second behind the Balsam Fir for fragrance. This fir has needles that are dark green on top and silver underneath. The branches curve upward, so they hold ornaments well.  They also last a long time.
4) Scotch Pine: This tree rarely sheds its needles.  It also holds water well. The sturdy branches of this famous tree curve upward making them great for decorating.  The needles will stick you as they are sharp. Always wear gloves when handling them.
5) The Blue Spruce: This is a popular choice for Christmas because of the bluish hue of the branches. This tree rarely sheds its needles and has a perfect pyramid shape.  The living Christmas tree on the South Lawn of the White House is a Blue Spruce.
While it may seem bad for the environment to cut down a live Christmas tree for the holidays, the truth is quite different.  According to Texas A&M Forest Service, Christmas trees are grown for an average of eight to ten years before being harvested and more than 350 million future Christmas trees are growing in the U.S. Since only a small fraction are cut down each year, these trees provide great benefits to the environment.
In addition, research has proven that having a real Christmas tree in your home improves mental health, productivity, and happiness.  They also boost your immune system.
In addition, real trees are entirely biodegradable.
Here in San Angelo, we are fortunate to have a wide selection of real trees available now at Scherz Landscape. They have all the most popular types of trees including Fraser Fir, Douglas Fir, Scotch Pine, and Colorado Blue Spruce.
They also have the expertise to help you select the right tree and keep it healthy and fresh for the holidays.
Some tips to keep your tree in the best shape include:
1) Trim the Trunk: When you purchase a real tree make sure the seller makes a fresh cut straight across the base of the trunk to aid water absorption.
2)  Store the Tree Properly: If you're not putting the tree up right away, store it in an unheated garage or area protected from wind and freezing.
3) Check the water level of your tree daily: Water your tree daily to make sure it stays supple and beautiful. It will also keep your tree safe. A good rule of thumb is that your tree stand should hold a quart of water for every inch of diameter of the tree's trunk.  Many people say you should add aspirin or other things like corn syrup, aspirin or sugar to the water.  Most experts say that is not necessary.
Dry trees can start a fire. The National Fire Protection Association reports nearly 200 housefires a year started by dry Christmas trees.  Keeping it watered, will reduce the chance of fires.
4) Keep your Tree away from Heat Sources: Nothing is more beautiful than a Christmas tree beside a roaring fireplace, but this could definitely contribute to your tree drying out and becoming a fire hazard.  Other dangers are frayed Christmas lights, radiators, air ducts,  and stoves.  If your home is prone to dryness, to use a humidifier.
5) Take Down Your Tree Before it Dries Out: Don't wait too long to take down your tree, otherwise you'll have more dead needles than you want to deal with.  When you're done with your tree, the City of San Angelo has a bulk collection every other week. They advise you to take off the garland and tinsel.
If you don't want to wait, there is the citizens' free dumping option at the local landfill.  Just use your water bill to dispose of the tree. The City of San Angelo reminds residents not to put old or used Christmas lights in their recycling bins, but use regular trash.
LOOK: See what Christmas was like the year you were born