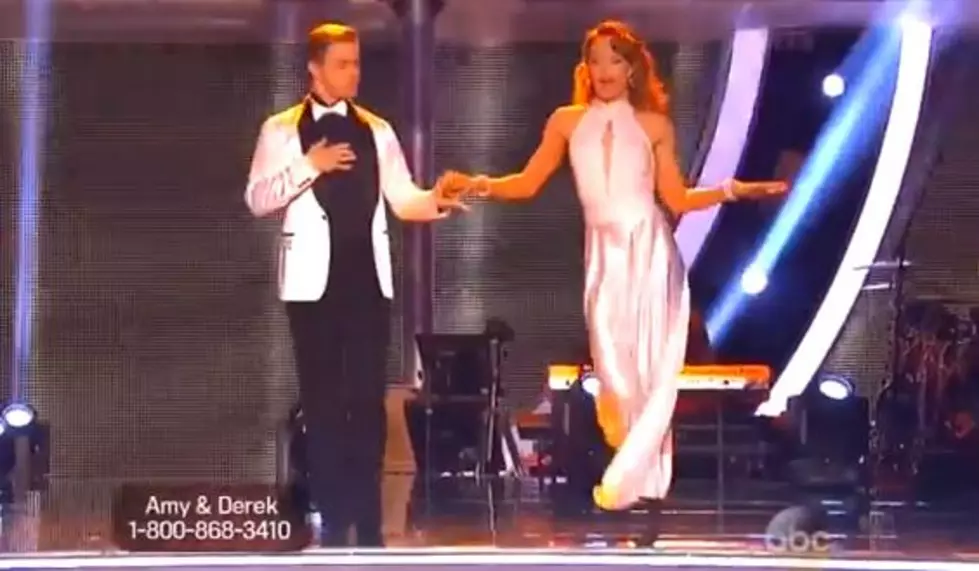 Shay's Dancing With the Stars Week 9 Recap
Dancing with the Stars ABC via YouTube
It's week 9 and the last elimination before the finals of Dancing with the Stars. This weeks guest judge was Kenny Ortega, an award winning choreographer. The stars performed 2 more dances before someone was booted off. So who would it be? Here is my recap from week 9.
Candace and Mark kicked off the evening with a Viennese waltz getting 8's and 9's. Their second dance of the night was a Jazz routine to Janet Jackson's 'Nasty'...a strange choice for Candace but the routine was great. A little Broadway mixed with pop. It was a much better dance than her waltz. They were found safe and will move on to the finals next week.
Charlie and Sharna began their evening with a Foxtrot, to one of my favorite songs 'New York, New York', for which they received perfect scores. It was a fabulous dance! Their second dance was a Samba, that for me just didn't fit Charlie. The judges gave them 9's straight across. However, even with those scores they found themselves in jeopardy.
Amy and Derek's first routine was a quickstep. OMG! This girl is absolutely amazing in what she can do. I am just in awe every week. They received 39 out of 40 on the quickstep but they still another dance. The next dance was a jazz routine. Again receiving 39 out of 40 but they too find themselves in jeopardy.
James and Peta began their evening with a cha-cha. It was a pretty intense dance pulling off a Michael Jackson cha-cha and they did it well. Receiving all 10's!! Their next dance was a rumba to a Kenny Rogers/Dolly Parton song 'Islands in the Stream'. The dance didn't do much for me but the judges enjoyed it and gave straight 9's. They are save and will return for the finals.
Last were Meryl and Maks.Their first dance was a jive that grabbed a perfect score. They had a tough week last week but rebounded with a wonderful jive. Next was a Viennese waltz, and it too was a perfect 10 performance. That means they got the full 80 points allowed during the evening.However, they were one of the 3 couples in jeopardy.
So Meryl and Maks, Charlie and Sharna and Derek and Amy were all in jeopardy and one couple would be eliminated. That couple was Charlie and Sharna. So the other two couples along with Candace and Mark and James and Peta will all perform next week in the Finals.
So who do you think will take home the trophy?
Here is the best performance of the evening in my opinion; Derek & Amy's quickstep: