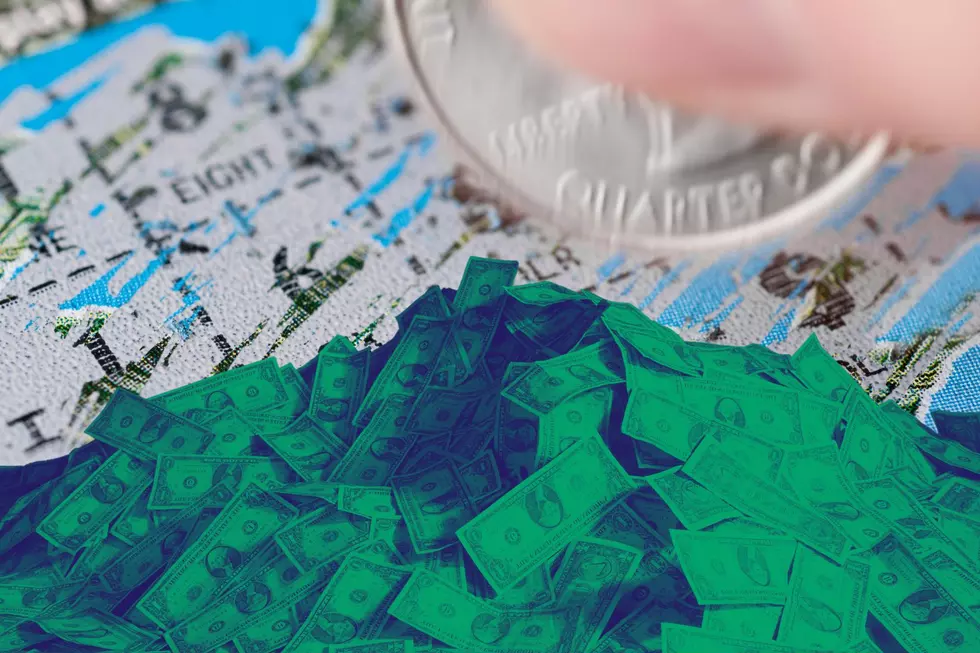 Texas Lottery Has Record Year: Over $8 Billion in Sales for 2022
Canva
Times are tough for many, but things are looking good for the Texas Lottery.
Despite the pandemic, the sky is apparently the limit for the agency, as the lottery reached an all-time sales record for the 12th fiscal year in a row.
Texas Lottery Sales
The Texas Lottery says it had more than $8 billion in sales for 2022, according to a press release. One of the reasons behind the massive amount was the introduction of the first $100 scratch-off ticket earlier this year in May, as almost $7 billion in revenue came from scratch-off tickets.
How Much Money Goes to Schools and Veterans?
KXAN is reporting that a record amount of almost $2 billion was given to the Foundation School Fund and the Fund for Veterans' Assistance from the Texas Lottery. The Texas Veterans Commission Fund for Veterans' Assistance is a program that awards reimbursement grants to eligible charitable organizations, local government agencies, and Veterans Service Organizations that provide direct services to Texas Veterans and their families.
Since the Texas Legislature dedicated the money, the agency says it has now contributed over $29 billion to state public education, and more than $192 million to Texas veterans.
Most Drawn Lottery Numbers
For Powerball, the odds of winning the jackpot are said to be 1 in over 292 million. In Mega Millions, players have a 1 in over 302 million chance of hitting the jackpot numbers.
The news site AS states that the Mega Millions numbers appearing the most times since the lottery began are: 31, 17, 4, 20 and 10.  The most drawn Mega Ball number is 10.
Top 25 Delicious Foods & Drinks That Define The Great State of Texas!
There's more to Texas than just Dallas Cowboys and oil in fact, Texas has helped shape the taste of America. From BBQ, to Tex Mex to Ice Cream and beyond, Texas has introduced the rest of the U.S. to the Texas way of life through food. So what foods and drink make Texas so special? Let's take a look.
The Most Dangerous City in Texas for 2022 May Surprise You
According to FBI statistics
, Texas had
438
violent crimes and
2,562
property crimes per 100,000 residents as of this year. For every 100,000 residents, there are
224
police officers statewide.
Crime rates are expressed as the number of incidents per 100,000 people.