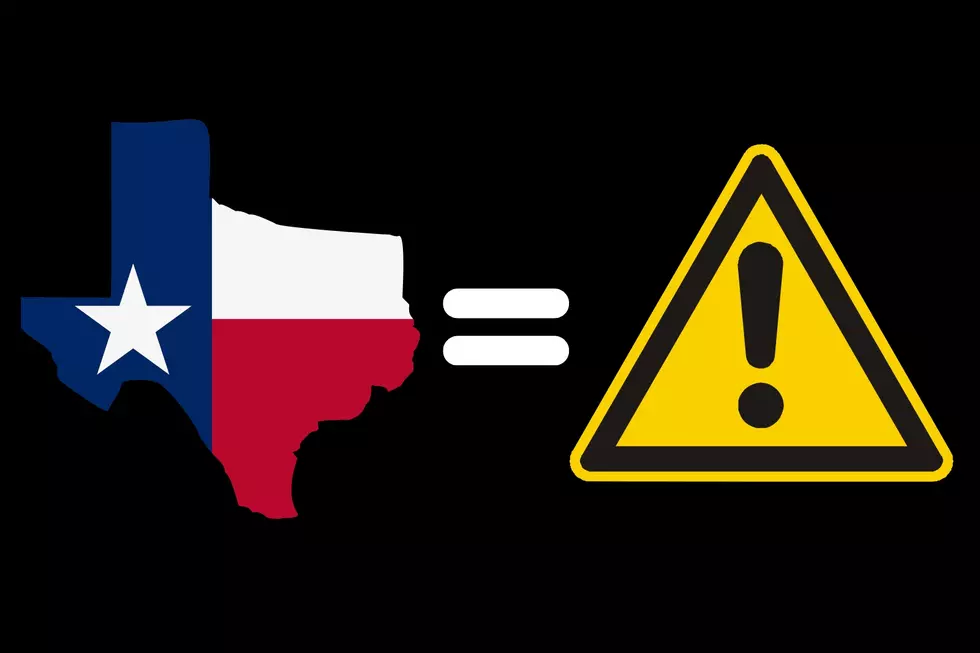 7 Things Every Texan Should Avoid Like The Plague
Photo: Canva
Being born and raised in Texas is unlike any other experience and I wouldn't trade it for the world. There's a certain "southern knowledge" growing up in Texas that others probably wouldn't understand. With that know-how comes the ability to know what to avoid. For example, Texas has had its share of hurricanes. Not that it's possible it entirely avoid one, but if you can evacuate you should do so and Texans know that all too well.
According to Only In Your State, there's a list of things every Texan should avoid at all costs. You can be practically anywhere in Texas and can benefit from what I'm about to share with you. If you're all about being prepared with knowledge, keep scrolling, I'm willing to bet you may thank me later.
LOOK: 7 THINGS EVERY TEXAN SHOULD AVOID LIKE THE PLAGUE
Driving Through Flood Waters
Most Texans know the danger of flood waters already. We're about to enter into the spring shower season and the rain levels can get high. Unless you own a monster truck, play it safe. I've seen way too many Texans stranded. Turn around...don't drown.
---
Doing Anything During the Hot Texas Summer Without Water
Just a few short months ago, Abilene experienced some of the highest summer temperatures ever. Make sure that if you're doing any activities in the sun to stay hydrated and watch for signs of heat stroke. It can just plain be dangerous.
---
Dissing On Texas
Should you not love where you live, it's best to keep it to yourself. Disrespecting the Great State of Texas is a no-go. Others within earshot won't take kindly to it.
---
Getting Into Political Discussions
Bringing up politics in Texas could be opening a can of worms, just be forewarned. If talking politics is your thing, proceed with caution and be prepared.
---
Doing Summertime Activities Without Sunscreen
The West Texas sun will rip the hide right off of you in the summertime. I've seen some really nasty burns. It can get serious not to mention painful. Plan ahead with some high-SPF sunscreen.
---
Going Outside in the Summer Without an Umbrella Close By
If there's one thing I know about living in West Texas is that thunderstorms can pop up with little to no warning. They're called "popcorn showers." Avoid being drenched and keep an umbrella handy just in case.
---
Walking in the Texas Woods After It Rains
There's one thing almost every Texan knows about - mosquitos. They're pesky and highly avoided. Walk in a wooded area following rain and you'll see what I mean.
Texas has its own playbook and you've got to know the right calls. Although there are many more things to look out for in Texas, these few things could save you time, trouble, and heartache.
Looking for even more tips, tricks, and things to watch out for in Texas? Look below for some real advice from real Texans.
Texans Give Advice For Anyone Moving to Texas
Here is a list of suggestions from people who live in Texas for people who are planning to move to Texas.