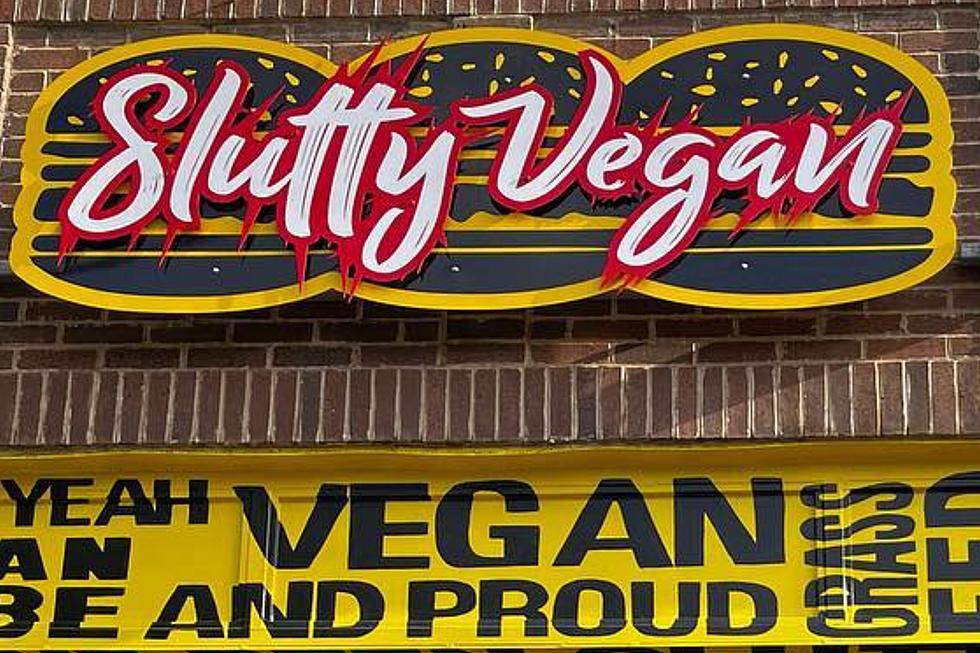 Things Just Became Slutty In Texas And It Looks Amazingly Delicious
Photo: SluttyVegan ATL/Facebook
Slutty Vegan, the popular vegan restaurant chain based in Atlanta has taken the culinary world by storm. It's now bringing its plant-based creations to the state of Texas, with the first location in Dallas. Slutty Vegan has picked up a loyal following for its unique blend of flavor, creativity, and attitude.
According to Eater Dallas, Slutty Vegan headed to Deep Ellum. The first location is on Main Street just across the way from another neighborhood favorite, the Pecan Lodge.
LOOK: THINGS JUST BECAME SLUTTY IN TEXAS AND IT LOOKS AMAZINGLY DELICIOUS
From what I'm able to tell, the thing that sets Slutty Vegan apart from the crowd is its bold approach to vegan dining. From the moment customers step through the doors, they are greeted with a sassy atmosphere that reflects the restaurant's distinct personality. You'll find bright colors, catchy slogans, and a playful vibe that perfectly complements the Texan spirit. It's a place where everyone is invited to be themselves and indulge in guilt-free, flavorful food that leaves a lasting impression.
When it comes to the menu, there are some Slutty Vegan creations to be on the lookout for. Their signature One Night Stand burger features a juicy plant-based patty loaded with mouthwatering toppings. The "Dancehall Queen" sandwich has crispy plantain with tangy pineapple. Every dish looks to be true to the restaurant's commitment to redefining vegan foods.
Restaurants like Slutty Vegan are exciting. The restaurant has such a different approach to plant-based cuisine that it has the power to challenge stereotypes and ignite a newfound passion for healthier eating options.
So, get ready, Texas. The arrival of Slutty Vegan is set to be a game-changer, captivating your taste buds one bite at a time. Whether you're a vegan or simply curious about exploring new food options, Slutty Vegan, is definitely something new in the world of plant-based cuisine.
There are plenty of options out there for vegans, especially in the grocery store. Check out below for some items that you may not know are vegan.
9 Grocery Items You Didn't Know Are Vegan