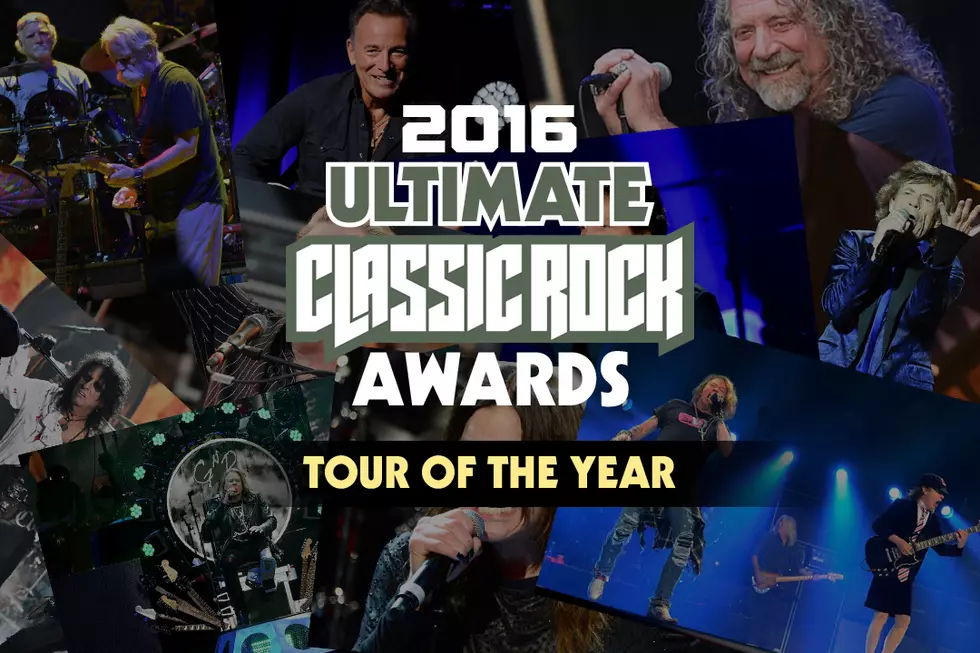 Tour of the Year: 2016 Ultimate Classic Rock Awards
Ultimate Classic Rock
During a year in which Axl Rose seemed to be everywhere, the Tour of the Year ballot boasts a deep roster of quality candidates. Check out the above gallery for the entire slate of choices, then vote in the poll below.
There's no denying Rose's mind-blowing feats in 2016. He helped propel both the reunited Guns N' Roses and a rebuilt AC/DC to blockbuster status around the world. At the same time, there were history-making runs from Black Sabbath (who are closing out their legendary career on the road), Santana (who reassembled their renowned early '70s lineup) and enough multi-artist bills to keep everyone's wallet empty throughout the year.
For instance, Heart, Cheap Trick and Joan Jett commemorated their Rock and Roll Hall of Fame inductions with a tour together, while Journey and the Doobie Brothers celebrated their roots in the San Francisco rock scene with a joint series of dates. And that's just the beginning. Check them out above to find more.
If you're torn between two or more candidates — or just want to be sure you do everything you can to make sure your favorite tour wins — come back every hour to cast your ballot again and again. Voting for each of the 2016 Ultimate Classic Rock Awards categories ends on Jan. 9, 2017, at 11:59PM ET. As always, the winner will be decided solely by reader's votes, so don't be shy about hitting those polls — and may the best tour win!