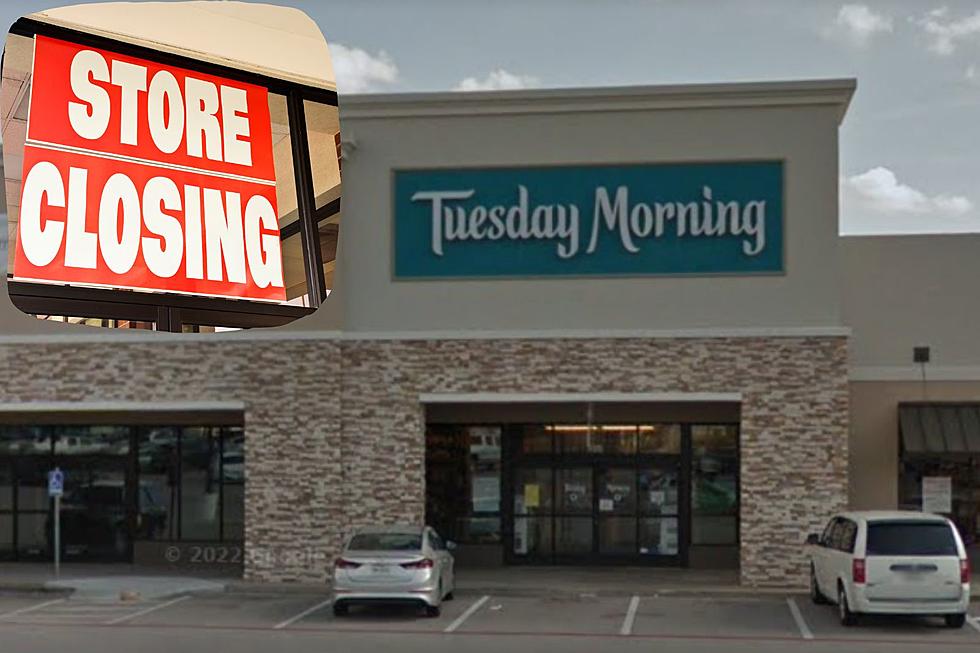 Tuesday Morning Announces All Texas Locations Are Closing
Google Street View/Canva
Another brick and mortar store is closing permanently in 2023. Tuesday Morning just announced the Temple, Texas store will be among the 59 Texas stores, and about 200 total across 25 states.
You have until May 13, 2023 to redeem gift cards as these stores will be shuttering for good as soon as Mother's Day Weekend. All sales are final during the closeout sales.
Most stores are having massive clearance sales. Even store fixtures and equipment is for sale, so you can keep a little bit of Tuesday Morning alive in your home or business, and not just your heart.
If you were wondering, yes, the 59 stores that are closing in Texas represents the biggest number for any individual state. That should not be surprising due to the store being founded and headquartered in Dallas.
It was a good run, as the store would have turned 50 next year. However, after filing for their 2nd bankruptcy in just 3 years, it was just purchased last week by a liquidation company.
What did Tuesday Morning sell?
To be perfectly honest with you, have zero idea as I have never once stepped foot into one of their stores. In fact, I barely knew where the one in Temple was located. The only reason I did was because I once needed to buy a belt, so I tried going into Burkes Outlet located a couple store fronts to the west.
If you're wondering, didn't find a belt at Burkes, and so I went a few more stores to the north, and got a couple from Kohl's.
Sayonara Bell Tokyo, One Temple, Texas Business Moves Away And Leaves Us Sad
It's always sad to see when a business in Bell County closes.
You'll Find Unique and Thoughtful Christmas Gifts at These Central Texas Businesses
These local businesses are here to keep our spirits bright and our dollars right here in the Central Texas community.
7 Texas Stereotypes Every Non Texan Gets Wrong
These are the 7 things everyone gets wrong about Texans according to
MyHighPlains.com
.