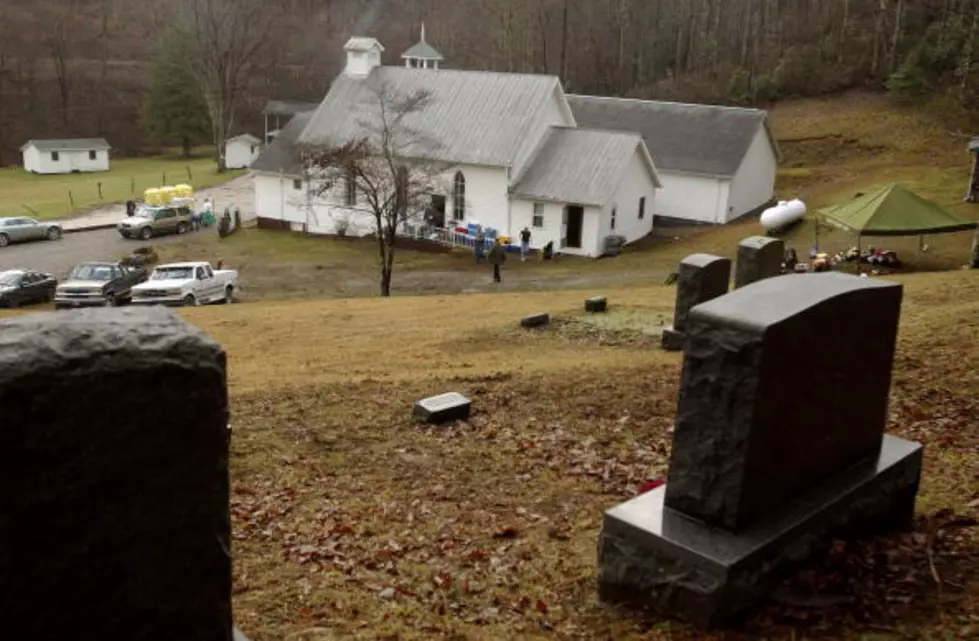 Texas Church Accused of Refusing to Bury Member Because She Didn't Attend While In a Coma
(Photo by Jeff Swensen/Getty Images)
A Texas church is being accused of refusing the final wish of a 93-year-old member because she didn't attend church or pay tithes the last two years of her life.
According to Olivia Blair's children, Blair's final wish was to be buried at the Fourth Missionary Baptist Church, a church she had attended all her life and where several other members of her family were buried.  Blair had paid dues at the church for over fifty years and regularly attended, but was unable to attend when her failing health forced her into hospice care two years ago, ultimately passing away earlier this month after being in a coma for several months.
According to Blair's daughter Barbara Day, the church quietly revoked her membership while she was in hospice and hospital care since Blair and her family were unable to pay the tithes due to the mounting medial bills,
They knew she was ill. They don't care. All they care about is getting money, money, money, money, money.
Day reported the story to Pimp Preacher, a watchdog group that targets greedy churches.  Pimp Preacher reached out to the church's reverend, Walter Houston, who reportedly told the group that Blair hadn't been a member of the church for nearly a decade.  Houston also was quoted by the group as saying,
If the family cared so much then why didn't one of them at least send a dollar over here to reserve her membership?

Membership has its privileges.