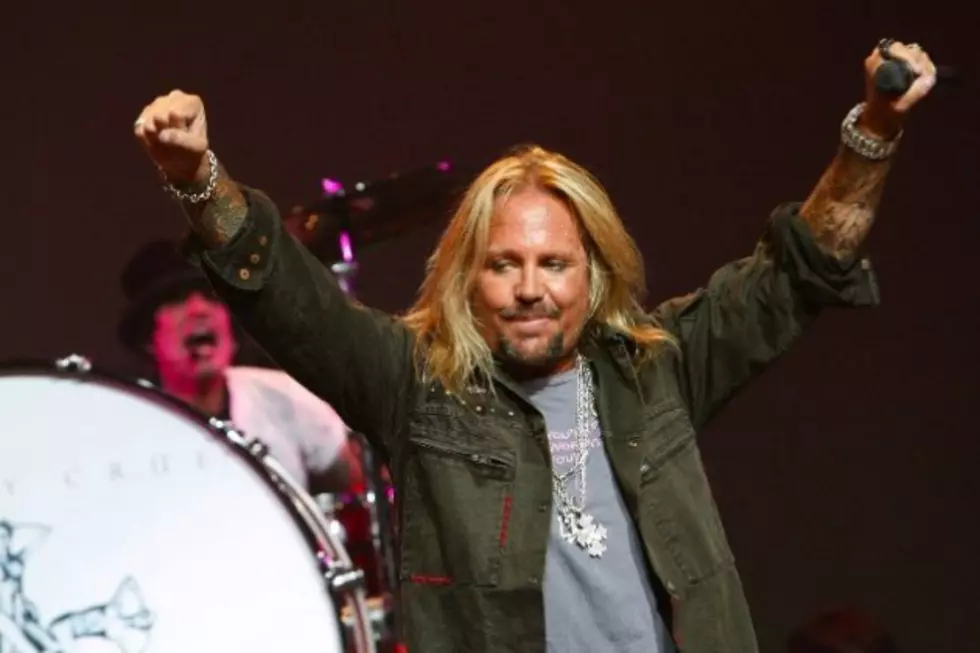 Vince Neil of Motley Crue Doesn't Mind Playing Smaller Venues on Solo Dates
Michael Buckner, Getty Images
Motley Crue front man Vince Neil is one outspoken rocker, but when it comes to the concert stage, the singer says he'll take a back seat and let the music do the talking -- even if it's in a casino instead of a huge arena.
Speaking with MLive.com ahead of a solo date, the vocalist says his love of the music is what keeps him going, and he's just as happy to play a smaller venue as a large arena so long as his music gets the time in the spotlight it deserves. He explains, "I do it because I'm having fun. I love the arenas, but it's fun to be onstage in smaller venues with these guys. You don't have to put on a big show when the music does the talking."
The vocalist says his solo performances provide him a different kind of experience, adding, "Everyone's singing my songs back to me. Casinos today are [like] the night clubs of a long time ago."
As an artist, Neil has enjoyed more success fronting Motley Crue than in his solo career, but the musician still is passionate about his music outside of the band. He's also had his fair share of highs and lows, but he feels that has made him into the artist that he is today. He explains, "I've learned from the mistakes I've made and I know how to do things better next time. Through it all, you have to believe in your music. When times get bad, you can't give up. You can't be proud. Things will get better, absolutely."
Neil will finish out 2012 with a performance alongside Buckcherry at the Soaring Eagle Casino in Mt. Pleasant, Mich. on Dec. 28.