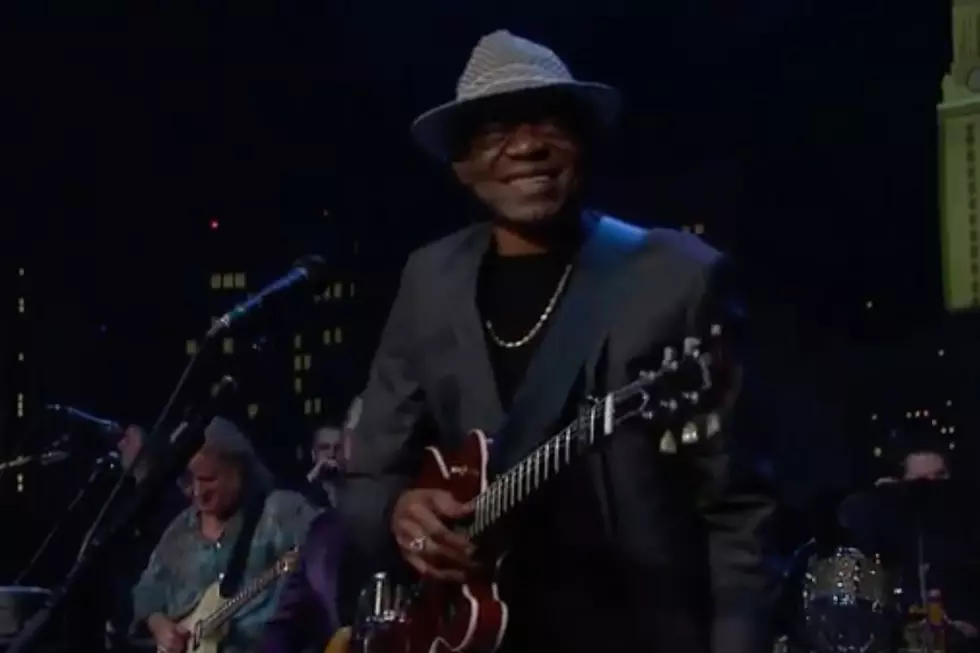 Vincent Nguini, Guitarist for Paul Simon, Dies
YouTube
Vincent Nguini, the Cameroonian guitarist who worked with Paul Simon for decades, has died. He was 65.
According to The New York Times, he passed away on Dec. 8 of liver cancer in Abadiânia, Brazil, where he had gone in order to see a spiritual healer. "He was the most creative musician I've ever worked with," Simon told the paper, calling him "an extraordinarily melodic rhythm guitarist. By that I mean his rhythm parts were usually repetitive lines — very West African — rather than strumming chords. His style was unique and can't be fully understood except by the most sophisticated players."
Born in Obala, Cameroon in 1952, Nguini built his sound by combining African music, jazz and rock. By 1978, he was working as a session musician in Paris and then became the musical director for another Cameroonian, Manu Dibango, who's best known for his 1972 international hit "Soul Makossa."
Simon met Nguini through jazz trumpeter Hugh Masakela in 1987, and he brought the guitarist into his global music fold. Nguini's clean, winding guitar lines were a major part of 1991's The Rhythm of the Saints, earning a co-writing credit on "The Coast."
Nguini remained with Simon, both on tour and on record, throughout the rest of his life, and tracked sessions for such acts as Peter Gabriel, Jimmy Buffett, the Neville Brothers and Angelique Kidjo. He also released numerous solo albums, with the last one arriving earlier this year.
Rocker Deaths: Artists We Lost in 2017