Paul McCartney Looks Back on Negative 'Sgt. Pepper's' Reviews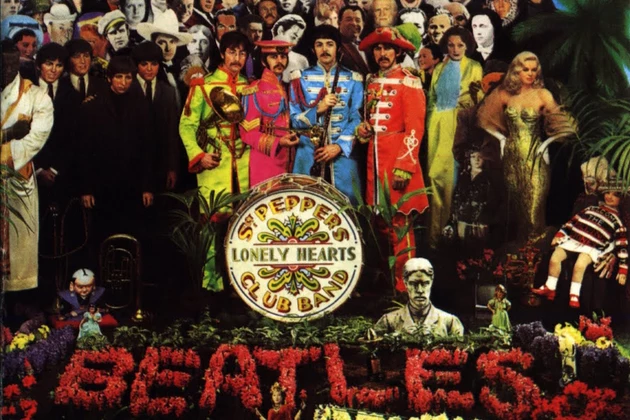 It's almost universally regarded as a classic today, but in many ways, the Beatles' Sgt. Pepper's Lonely Hearts Club Band was an album decidedly ahead of its time — and not everyone who heard it initially appreciated the groundbreaking achievements.
Mojo sat down with Paul McCartney for its issue celebrating the 50th anniversary of Sgt. Pepper's release, with the former Beatle taking a bemused look back at some of the mild panic that greeted the group behind the scenes when they turned in the tapes — and some of the less-than-favorable reviews, including the infamous pan published by The New York Times.
As McCartney recalls, there was no shortage of people who thought the band had taken a potentially ruinous detour. "We were always being told, 'You're gonna lose all your fans with this one,'" said McCartney. "And we'd say, 'Well, we'll lose some but we'll gain some. We've gotta advance.'"
McCartney went on to single out the Times review penned by critic Richard Goldstein, who argued, "The sound is a pastiche of dissonance and lushness. The mood is mellow, even nostalgic. But, like the cover, the over-all effect is busy, hip and cluttered. Like an over-attended child Sgt. Pepper is spoiled."
The backlash that greeted Goldstein's review prompted him to write a follow-up piece for the Village Voice in which he admitted his thoughts on the album had evolved somewhat. Still, he wasn't among the record's most ardent admirers; although he said it was "better than 80 percent of the music around today," he added, "When the Beatles' work as a whole is viewed in retrospect, it will be Rubber Soul and Revolver which stand as their major contributions."
"We were used to that," shrugged McCartney. "'She Loves You' was 'banal.' But if we liked it and thought it was cool, we would go for it."
McCartney went on to praise the new stereo mix put together for the expanded edition of the LP, agreeing with Mojo's assessment of the sound as "muscular" and adding, "It sounds more like us playing in the room and more like we intended it."
42 Awesome Takes on the Beatles' 'Sgt. Pepper's' Album Cover Art
Source:
Paul McCartney Looks Back on Negative 'Sgt. Pepper's' Reviews