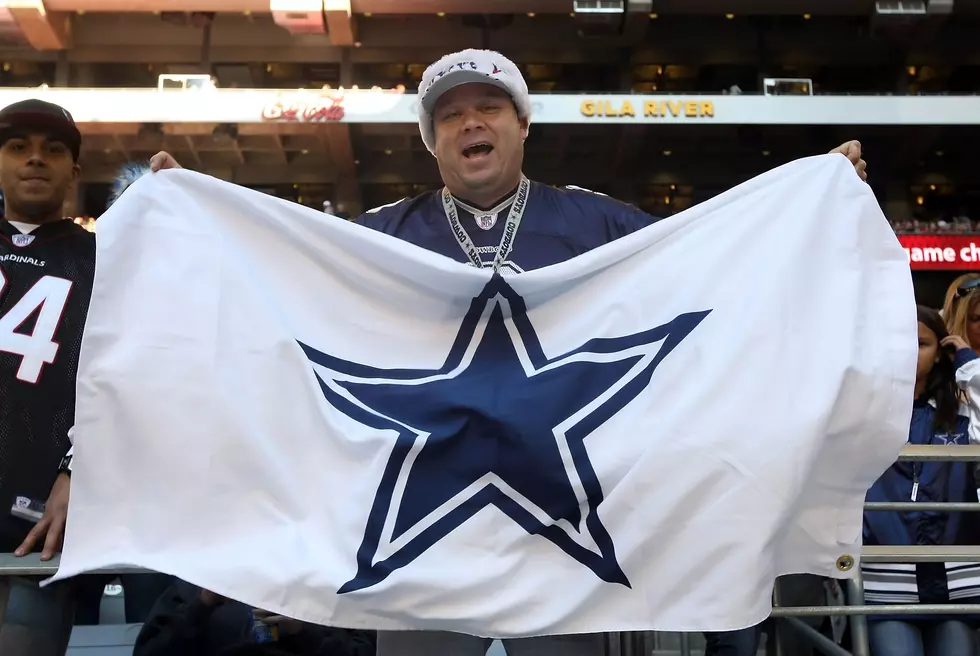 Five Reasons the Dallas Cowboys Win Super Bowl LV
Christian Petersen, Getty Images
We are missing live sports, live music and just being able to gather with friends and strangers to have a good time. For those of us who are especially sports fans, this quarantine has been rough.
Enter your number to get our free mobile app
All we can do is dream about what our favorite NBA team could have done in the playoffs. Yeah, we should've already crowned a new NBA champion. Baseball fans have been robbed of the start of the season. But word now is that Major League Baseball is looking to start back up around the beginning of July with a half season and expanded playoffs.
And then there's football. Whether you're a high school, college or pro football fan, having a full season is up in the air. With that anxious feeling, we can't help but dream about how the upcoming season could end. For Dallas Cowboys fans, a Super Bowl LV win is certainly on our minds.
Here are five reasons the Dallas Cowboys could win Super Bowl LV.
The Cowboys offensive line will make friends with the referees so they won't call holding penalties when Zeke runs the ball.
Tom Brady gets mad at the Tampa Bay Buccaneers so they trade him to the Cowboys for Andy Dalton. Tom Brady wins Super Bowl number seven.
Dak Prescott is injected with some cells from Joe Montana to become the greatest quarterback in the NFL.
Ezekiel Elliott is given most of the workload for the offense and rushes for 2,935 yards. The Cowboys lead the league in time of possession at 55:00 minutes a game. Cowboys win because the opposing offense can't stay on the field long enough to score.
The Dallas Cowboys will actually be good on both offense and defense, go 13-3 and win Super Bowl LV 36-21 over the Kansas City Chiefs.
Yeah, so the Coronavirus quarantine has officially made me 100 percent nuts. Here's to the 2020 NFL season (hopefully) and Go Cowboys!
Dallas Cowboys Jokes via NFL Memes