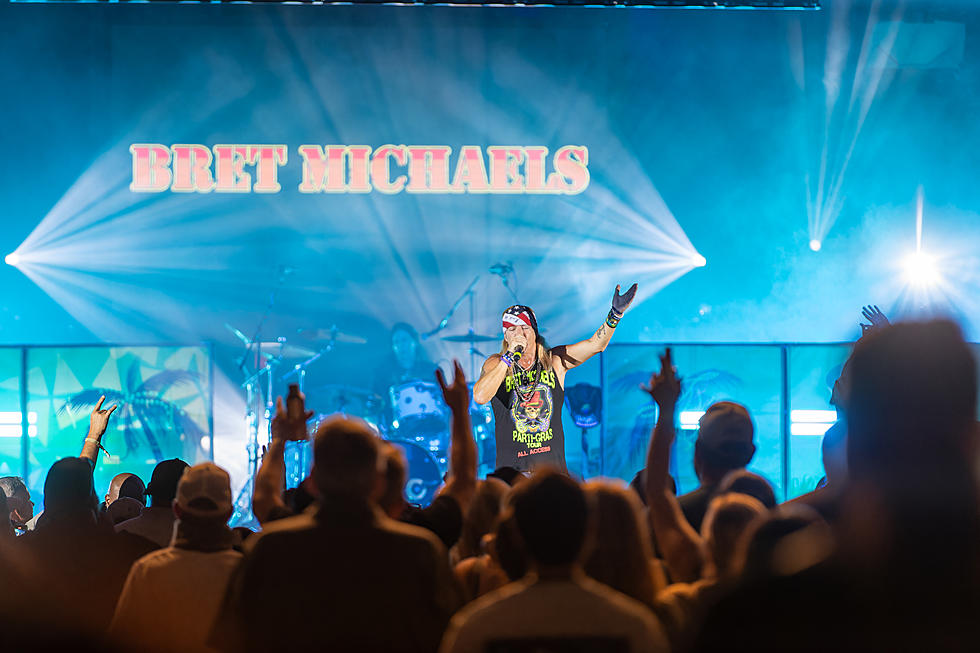 Check Out These Pics of Bret Michaels Rockin' Potosi Live in Texas
Photo: MONICA WEATHERLY
Potosi Fest 2023 is in the rearview mirror, leaving behind memories of Poison front man Bret Michaels rockin' the stage at Potosi Live. Those memories were captured perfectly by photographer Monica Weatherly, who snapped some amazing photos of the concert.
The three-day festival, which featured the Randy Rogers Band , Shane Smith & The Saints, and Bret Michaels, was a huge success that saw thousands of Big Country residents enjoying live music on a Texas summer night.
On night three of Potosi Fest, Michaels - armed with decades of Poison classics - slayed song after song as thousands of people eagerly sang along. It was truly an incredible night of live music.
Check out some of these images provided by Weatherly, who definitely has a talent for taking awesome photos. If you're looking for a good photographer for your next event, contact Monica.
LOOK: Bret Michaels Rocks Potosi Live
Gallery Credit: Chaz
Don't forget to bookmark Potosi Live's website to stay up to date on all events including comedian Steve Trevino on October 19th.
Potosi Live would like to thank all of these fine sponsors for their continued support. 
THE FUNKS
Kelly McCarty
Brandon Proctor
Barbee Service & Repair
Texas Refrigeration & A/C
Mike Barker Construction
James Bryant
Tyson Strauser
Outta Control Cornhole
Dr. Tim Simpson & Patty Simpson
Blue & Melanie Martin
Dan & Jackie Neff
Quality Cooling and Heating
Sam & Sue Larkin
Hammer's Taxidermy
Russell Riggan
Culture General Contractor
Shay Good
Kevin Reed
Aaron Matsler
Irwin Plumbing