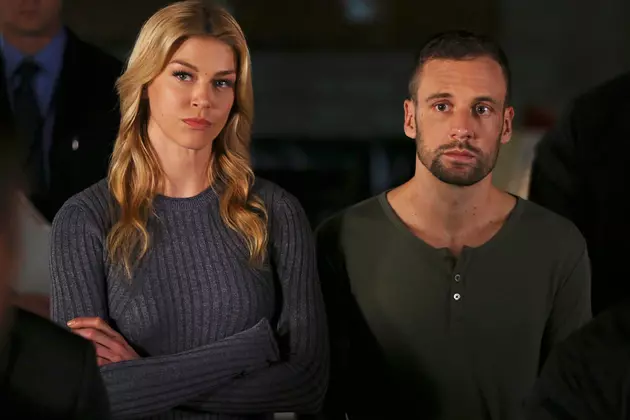 Marvel's 'Most Wanted' Spinoff Passed on at ABC … Again
Marvel / ABC
Says Marvel TV boss Jeph Loeb:
We're very proud of all the hard work, from Jeff Bell and Paul Zbyszewski's writing and producing to the incredible cast, especially the supremely talented Adrianne Palicki and Nick Blood, who we adore.
[Marvel's Most Wanted] centers on Bobbi Morse (a.k.a. Mockingbird) and Lance Hunter of "Marvel's Agents of S.H.I.E.L.D., two ex-spies and ex-spouses who are on the run with no friends, no S.H.I.E.L.D. and a long list of enemies looking to claim a bounty on their heads. Able to trust no one but each other, Bobbi and Hunter form an uneasy alliance with Dominic Fortune, a rogue adventurer with a wealth of resources and even more adversaries, who agrees to protect them so long as they help him with his own agenda. These two heroes will help anyone in need, all while trying to uncover the conspiracy that put their own lives in jeopardy.
Agents of S.H.I.E.L.D. EP Jeffrey Bell and series writer Paul Zbyszewski were to spearhead the project, both serving as showrunners and executive producers. After two attempts passed over, is Most Wanted officially at an end?
Check Out 100 TV Facts You May Not Know!