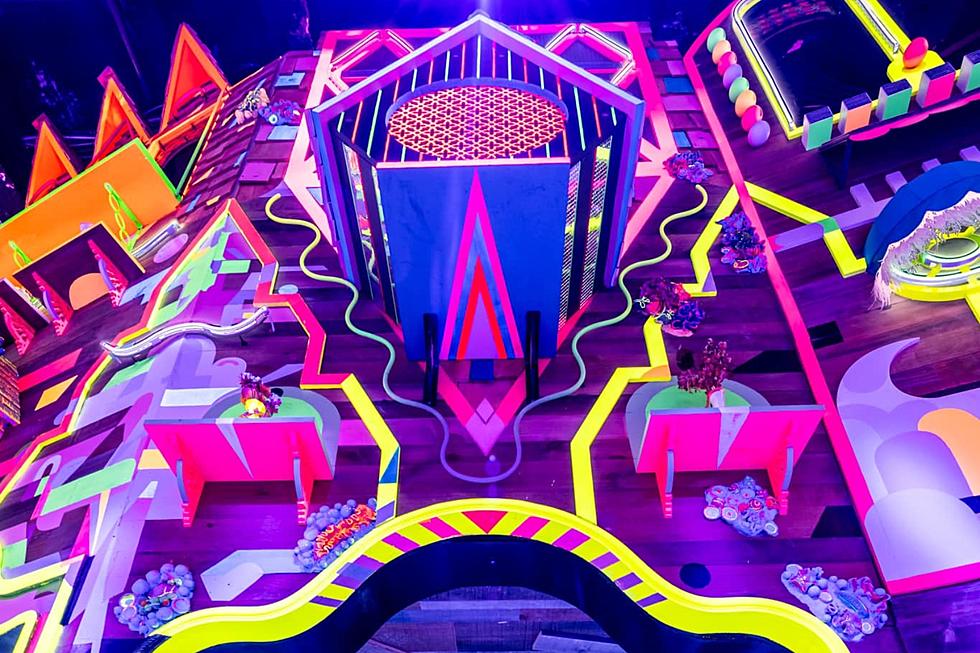 Meow Wolf Unleashes Its Whimsical Art Experience in Grapevine Texas
Photo: Meow Wolf Grapevine/Facebook
I've been waiting on this for a while. Meow Wolf has recently opened its doors in Grapevine, Texas, inviting those of any age to immerse themselves in a mind-bending and whimsical experience like no other. This location marks Meow Wolf's first in the Lone Star State. It brings its signature combination of art, technology, and storytelling to the heart of Texas.
Just minutes away from Dallas-Fort Worth, Meow Wolf Grapevine devours 60,000 square feet, transforming a once-ordinary building into an interactive paradise. Think of it as a portal to another dimension, where you're encouraged to explore, touch, and engage with the mind-bending art installations that take you to another universe.
LOOK: MEOW WOLF UNLEASHES ITS WHIMSICAL ART EXPERIENCE IN GRAPEVINE TEXAS
When you enter Meow Wolf Grapevine, you're greeted by a mesmerizing splash of colors and shapes, and that's just the beginning of the magic that awaits. Venture further and you'll find yourself transported into a world where the lines between reality and fiction mix. Each installation is like a doorway into a unique story, you're encouraged to solve mysteries, uncover hidden passages, and unlock secrets throughout the exhibit.
I've been to the Meow Wolf in Santa Fe, New Mexico a few times and always love it. One of the things I like the most about Meow Wolf is its accessibility to everyone, regardless of age or artistic ability. It's fun to see children and adults alike have a ball with sensory overload and the pure joy of seeing what comes next. You'll be able to touch, play, and even contribute. That makes every visit a personalized pleasure.
Meow Wolf wouldn't be much without its artists. They hail from different backgrounds, all coming together to create an awe-inspiring experience that'll leave you stunned.
So, get ready Texas. Meow Wolf is an interactive playground as well as a place for everyone to feel inspired and connected. I'm getting my trip planned before the summer ends. How about you?
If you appreciate the arts, you've got to lay your eyes on this piece of real estate complete with multiple studios and plenty of space. Check out the pictures below and prepared to be wowed.
This Texas Property Is Perfect For Art Lovers
This Houston, TX house features: Artist loft with 4 additional art studios, an Airstream Guest House, 2-100 year old Live Oaks and its all under a million bucks!