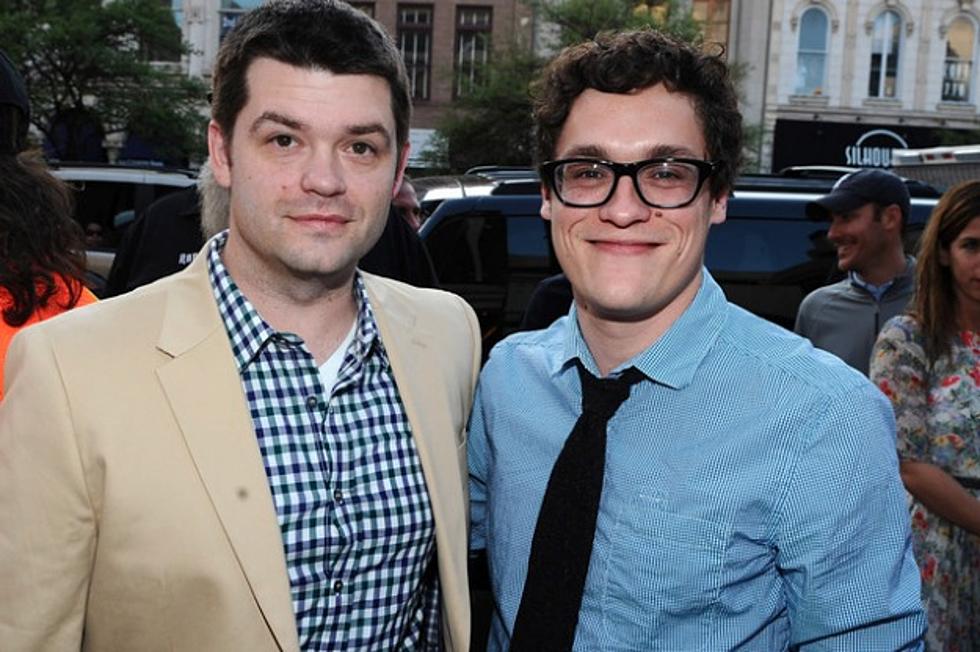 Phil Lord and Chris Miller in Talks to Direct 'Ghostbusters 3′
Michael Buckner/Getty Images
Earlier this week, Ivan Reitman announced he would not be returning to direct 'Ghostbusters 3' for Sony Pictures and, subsequently, the studio was moving quickly to find a replacement. Well, that certainly didn't take long.
Nikki Finke tweeted the news early this morning with precious few details:
It was just yesterday that we posted our list of potential 'Ghostbusters 3' directors with the note that the only hire that would get us really excited for the movie was the duo of Lord and Miller. As we explained at the time, they can do comedy, they can do action and they can do projects that everyone is already really skeptical about. The director(s) of 'Ghostbusters 3' will need to be adept in all those areas.
We'll expect that should the deal go through, Lord and Miller would start a page-one rewrite of the current 'Ghostbusters 3' script, written by Etan Cohen (with guidance by Reitman). The only question would be how much time Lord and Miller would have. Sony wants to start filming in January of 2015, but Lord and Miller still have '22 Jump Street' to get ready for this summer. That would only really leave them a few months to rewrite the script and get into the heavy pre-production work involved in making a 'Ghostbusters' movie. And, we haven't even mentioned casting yet.
Which brings us to another point. Bill Murray hasn't even responded to various inquiries from his old 'Ghostbusters' gang about returning, but we have to think that if anyone can convince him to make a however brief appearance, it's Lord and Miller. They have no direct experience working with Murray, but the actor has spoken about his desire to do a comedy again and we'll guess he appreciates the work Lord and Miller are doing. If we had to guess, Murray will show up in an uncredited cameo role, not unlike his appearance in 'Zombieland' or Johnny Depp's role in 'Jump Street'.
Besides the original cast, Lord and Miller have worked with an impressive roster of funny and talented actors. Whether it's Jonah Hill, Channing Tatum, Chris Pratt, Will Forte, Dave Franco, Anna Faris, Bill Hader or Andy Samberg, these are all actors Sony Pictures would love to have involved with 'Ghostbusters 3' (they've quietly hoped for Jonah Hill to star since the very early days).
It's still likely very early talks between Sony and Lord and Miller, but they've worked together on three films now (the two 'Jump Street' projects and 'Cloudy With a Chance of Meatballs') and all signs are pointing to a deal eventually getting worked out. Which is the right move. We can't think of any other directors working who could get us excited and interested in a 'Ghostbusters 3' again. We, and countless other movie fans, have written this movie off time and time again, but with Lord and Miller attached, we're starting to believe. Maybe this could actually work after all? Really, who thought a '21 Jump Street' or 'LEGO' movie could be any good? But, they weren't just good, they were great. Maybe these guys can make a great 'Ghostbusters' movie too. If they can't, there's probably no one that can.