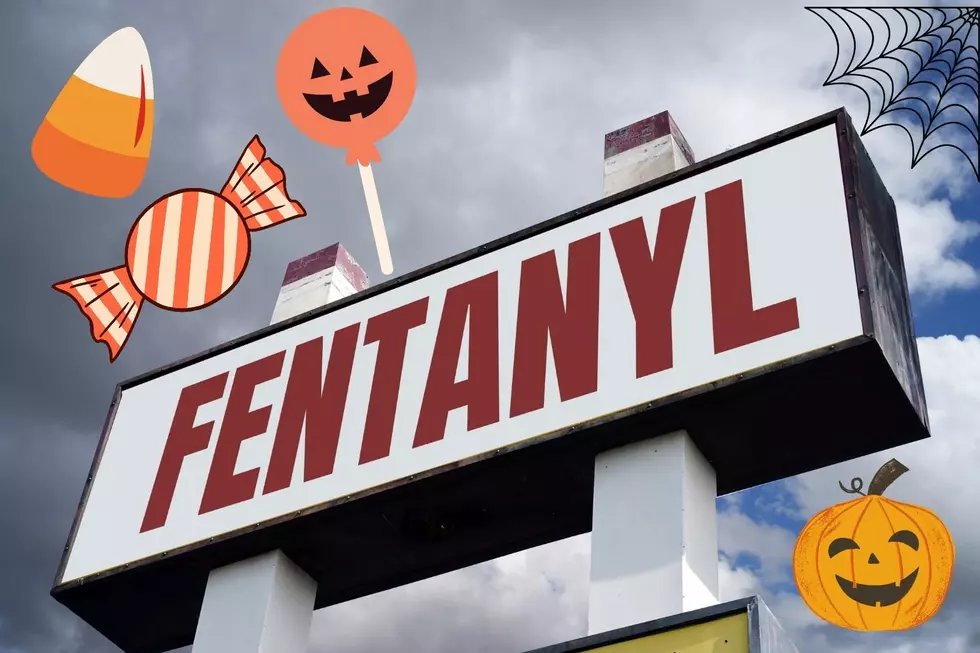 Beware: This Year's Halloween Candy Tampering Drug Is Causing Panic
Photo: Canva
It seems like it happens every year—the panic around the possibility of children taking in candy that has been tampered with. There are the worries of glass, razor blades, needles, and other harmful objects being disguised or hidden within the candy from a no-good stranger. For the most part, this is mainly urban legend. In rare cases where children did receive tampered candy, it was almost always from a family member or a friend.
According to an article from The Mary Sue, Halloween candy tampering has been around since the early 70's when two children's deaths were reported to have been caused by poisoned candy.
Since the 70's there has not been one reported death due to Halloween candy. However, every year there is a new drug thrown in the mix to cause a panic. This year that drug is rainbow fentanyl.
There's growing opioid use in the United States and fentanyl plays a big role. What makes fentanyl so deadly is its potency. Check out these facts. According to the Drug Enforcement Agency, fentanyl is 50 times more potent than heroin and 100 times more potent than morphine.
The DEA has begun warning the public with regard to rainbow fentanyl. While the drug is normally packaged in a prescription form, the DEA has noticed an increase in brightly colored fentanyl looking very similar to candy. In fact, street names for the drug include Skittles and Sweet Tarts. Traffickers are targeting children with this rainbow fentanyl. Be alert and cautious.
I've always been really big on being as informed as possible. To me, passing along information like this is a must to keep you in the know. The FDA has great safety tips for parents. Taking precautions can help protect this awesome holiday for everyone to enjoy.
After all, candy is one of the best parts of Halloween, am I right? Look below for some of the most popular Halloween candy out there.
Most Popular Halloween Candy
Want to be the house on the block that all the kids will remember? Take a scroll through these favorites.